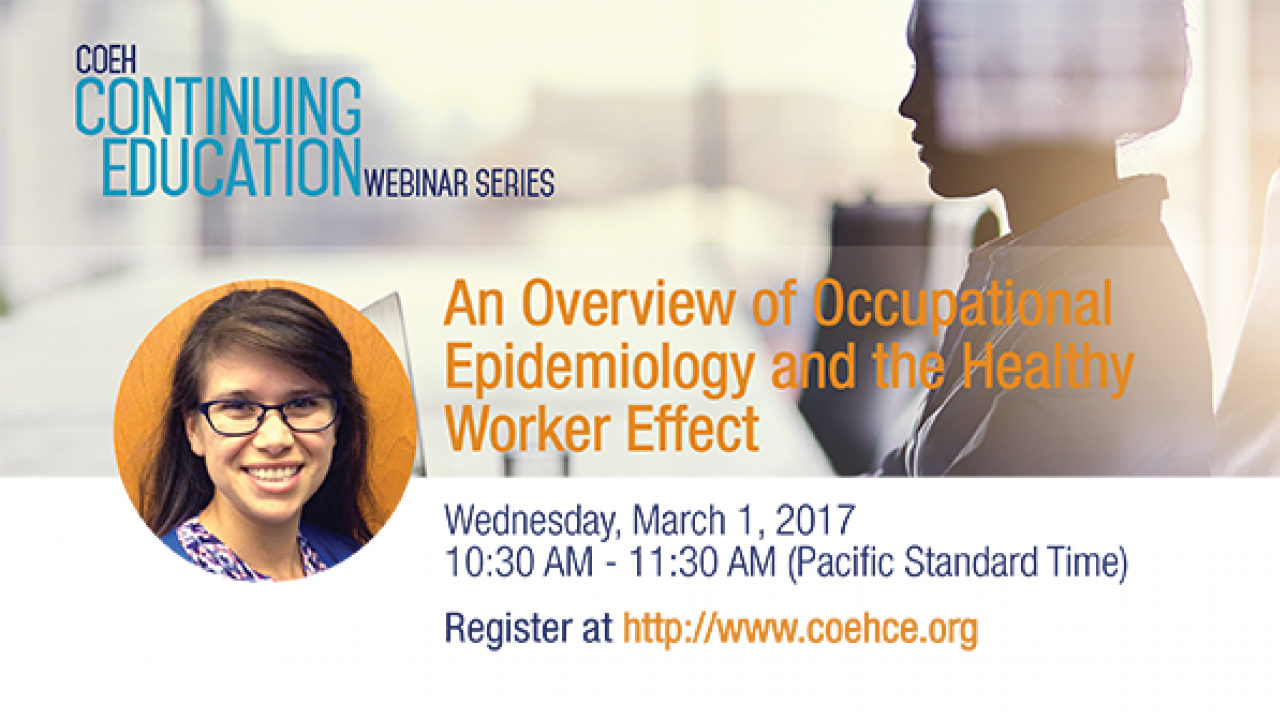 Join the Center for Occupational and Environmental Health Continuing Education (COEH-CE) Program as we offer our second, free webinar. In this webinar, Erika Garcia will provide an overview of occupational epidemiology and the Healthy Worker Effect.
Upon completion of this webinar participants will be able to:
Gain an understanding of the purpose of occupational epidemiology
Become aware of exposure assessment methods in occupational epidemiology
Become familiar with typical study designs used in an occupational epidemiology
Develop a basic understanding of the Healthy Worker Effect
The webinars are free to view and Continuing Education credits are available.
CE requires additional registration to complete payment and evaluation to receive credit. The cost for CE credit is $30 per webinar.
Register here for FREE Webinar