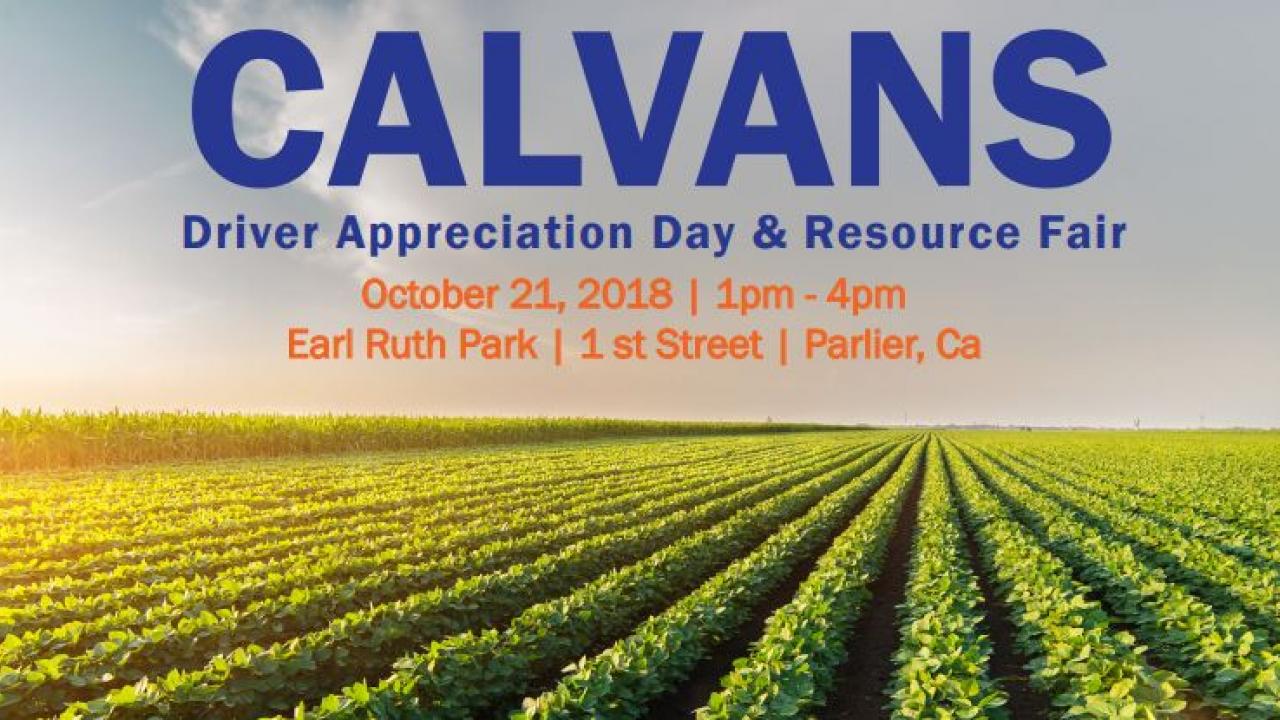 Location
Earl Ruth Park, 1st Street, Parlier, CA 93648
The WCAHS Outreach team will have a booth at the CalVans Driver Appreciation Day & Resource Fair, celebrating the CalVans agricultural volunteer vanpool drivers.
For more information, call 1-866-655-5444, view the attached flyer, or visit the CalVans events calendar at www.calvans.org.
---
Visite nuestra mesa informativa y a nuestro equipo de WCAHS en el evento Día de Apreciación al Conductor y Feria de Recursos de CalVans para celebrar a los conductores voluntarios de camionetas agrícolas.
Para más información, llame a 1-866-655-5444, ver el folleto adjunto, o visite el calendario de eventos en www.calvans.org.
Event Category