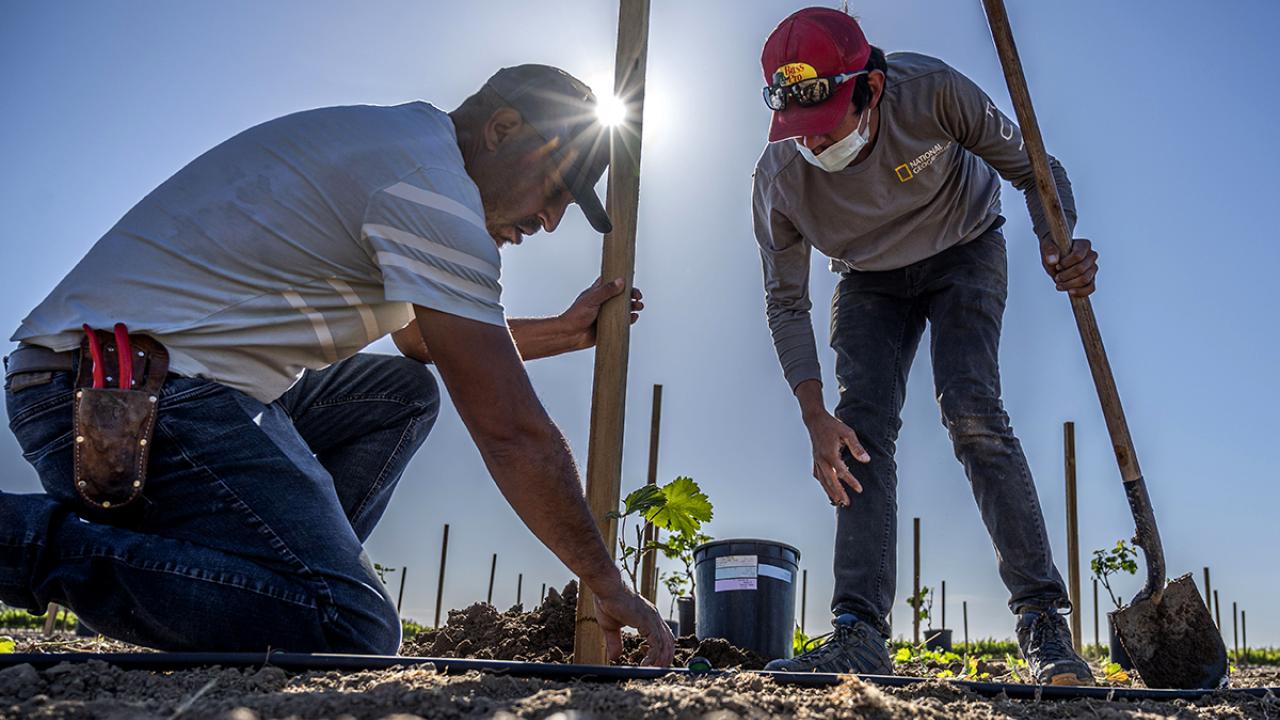 Location
Online / En línea
Capacitación GRATIS del Programa de Prevención de Lesiones y Enfermedades (IIPP por sus siglas en inglés) para Agricultura
presentación en español
Esta capacitación está diseñada para apoyar a los empleadores agrícolas, supervisores, contratistas, oficiales de seguridad, representantes de recursos humanos y cualquier otra persona que pueda ser responsable de desarrollar y mantener el IIPP en un lugar de trabajo agrícola.
Durante la capacitación del IIPP, los participantes:
Identifican los requisitos del IIPP de Cal/OSHA
Identifican los elementos de un IIPP exitoso
Empiezan a crear un borrador de un IIPP para su lugar de trabajo o actualizar uno existente
Aprenden sobre varias herramientas gratuitas que se pueden usar para ayudar a cumplir con los requisitos del IIPP
Tienen oportunidad de hacer preguntas a un representante de Cal/OSHA, sobre los requisitos del IIPP
El espacio está limitado a 25 participantes por capacitación.
¿Preguntas? Contáctenos en aghealth@ucdavis.edu.
Registrarse antes del 13 de julio
---
FREE Injury and Illness Prevention Program (IIPP) Training
presentation in Spanish
This training is designed to support agricultural employers, supervisors, farm labor contractors, safety officers, human resources representatives, and any other person who may be responsible for developing and maintaining the IIPP in an agricultural workplace.
During this training participants will:
Identify the Cal/OSHA IIPP requirements
Identify the elements of a successful IIPP
Start drafting an IIPP for their workplace or update an existing one
Learn about various free tools that can be used to help meet IIPP requirements
Have the opportunity to ask a Cal/OSHA representative questions regarding the IIPP requirement
Space is limited to 25 participants per training.
Questions? Contact us at aghealth@ucdavis.edu.
---
This training is based on the Worker Occupational Safety and Health Training and Education Program (WOSHTEP) administered by the Commission on Health and Safety and Workers' Compensation in the Department of Industrial Relations through inter-agency agreements with the Labor Occupational Health Program at the University of California, Berkeley, the Western Center for Agricultural Health and Safety at the University of California, Davis, and the Labor Occupational Safety and Health Program at the University of California, Los Angeles.
Event Category
Tags