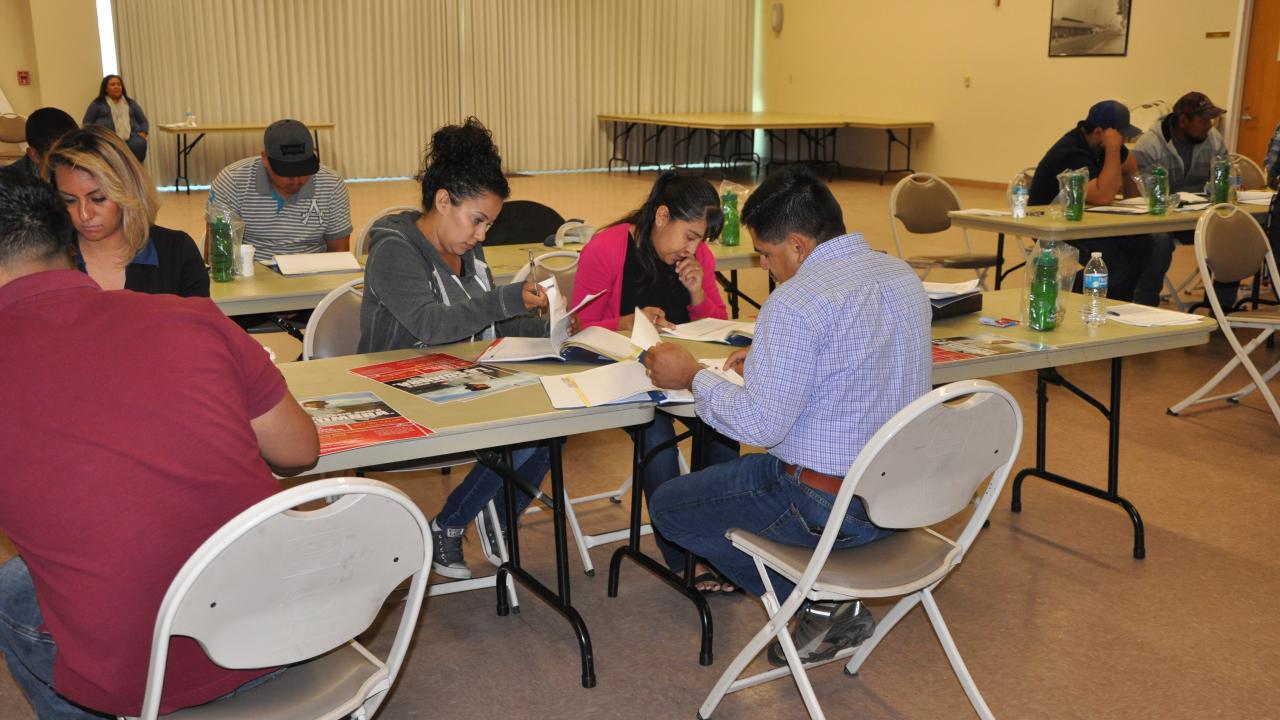 Location
235 Main St, Brawley, CA
Diseñando un Programa de Prevención de Enfermedades por el Calor
¿Por qué es importante esta capacitación?
Cal/OSHA requiere que los empleadores en agricultura tengan un programa efectivo para proteger a sus trabajadores del calor.
Los trabajadores del campo tienen un alto riesgo de enfermarse por el calor debido a que trabajan afuera aun cuando la temperatura es alta.
Durante la capacitación revisaremos la ley del calor 3595, discutiremos soluciones prácticas para proveer agua sombra y descansos a los trabajadores.
Daremos materiales que pueden usarse para entrenar a los trabajadores, incluyendo ideas y consejos para hacerlo de manera efectiva.
Usted recibirá:
Paquete educativo que incluye materiales que puede usar en sus entrenamientos
Certificado de participación
¡Cupo limitado! - Para reservar su lugar, favor de entregar la forma de registración a más tardar el día 22 de Marzo. 
Designing a Heat Illness Prevention Program
Why is this training important?
Cal/OSHA requires that employers in agriculture have an effective program to protect their workers from heat.
Farmworkers are at high risk of heat illness due to working outdoors even when temperatures are high.
During the training we will go over the heat law 3595 and discuss practical solutions to provide water, shade, and rest to workers.
We will give you materials that you can use to train workers and include ideas and suggestions on how to use them in an effective way.
You will recieve:
Educational packet that includes materials you can use in your trainings
Certificate of participation
Space is limited! - To reserve your spot, please submit your registration form by the end of the day on March 22nd.
* This training will be conducted in Spanish