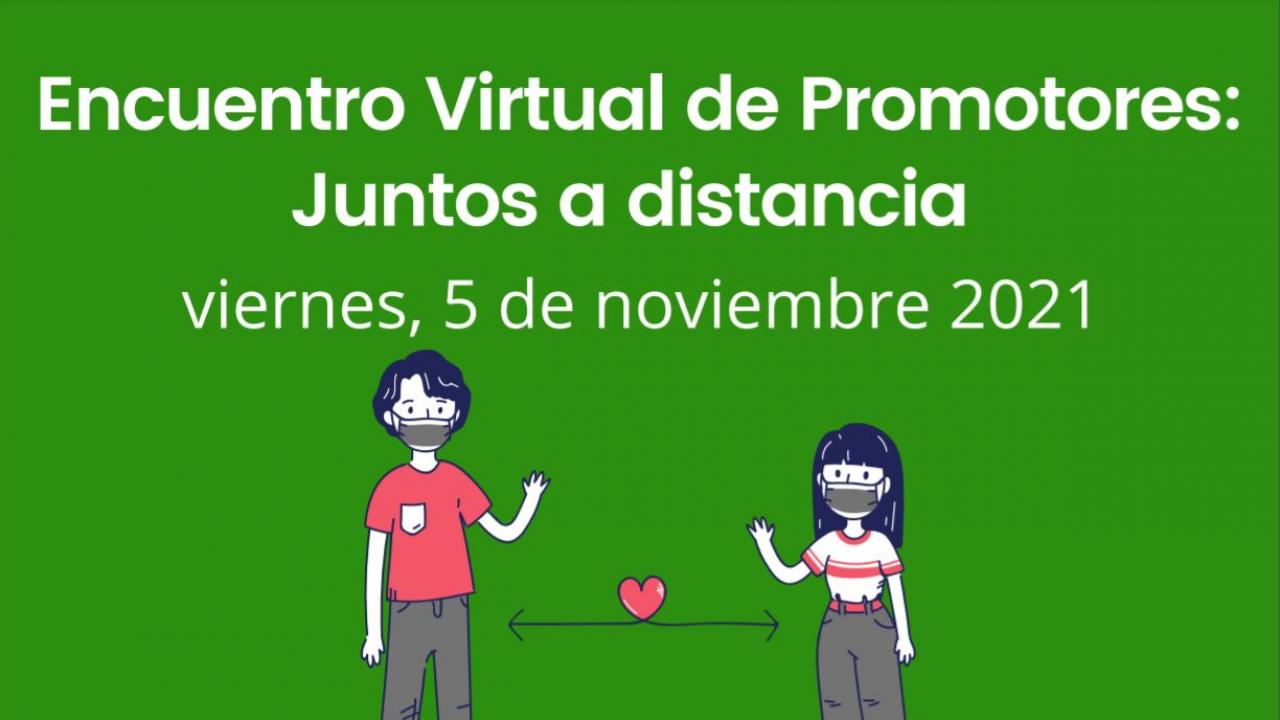 El Grupo Puentes de Yolo lo invita al Encuentro Virtual de Promotores: Juntos a distancia. El evento se llevará a cabo el viernes 5 de noviembre de 10:00am-12:00pm por Zoom. 
Teresa Andrews, representante del Western Center for Agricultural Health and Safety (WCAHS) de UC Davis ofrecerá "Reconociendo nuestro valor individual" una presentación con un enfoque en el cuidado personal. Liz Romero, representante de Yolo Hospice ofrecerá "Los 5 Deseos" con un enfoque en las familias Latinas. 
Al terminar las presentaciones, representantes de diferentes agencias como el Condado de Yolo, Dignity Health, CommuniCare, Winters Healthcare, AgrAbility y la Ventanilla de Salud de Consulado Mexicano nos compartirán anuncios sobre sus programas y actividades. 
Le invitamos a unirse a esta conversación.
Cupo limitado, regístrese antes del 31 de ocubtre, 2021
En el registro también podrá pedir que se le haga llegar la bolsa de materiales informativos del evento
---
The Yolo Puentes group invites you to a Virtual Promotores Reunion: Together at a Distance. The event will take place on Friday, November 5th, from 10:00 am to 12:00 pm by Zoom.
Teresa Andrews, with the Western Center for Agriculture Health and Safety, UC Davis, will be conducting the "Recognizing our Individual Value", a session focused on the importance of taking care of our individual needs. Liz Romero, with Yolo Hospice will lead the "5 Wishes" session tailored for Latino families.
At the end of the presentations, representatives of diverse agencies serving Yolo County will talk about the services and programs for the community. The agencies include: Dignity Health, CommuniCare, Winters Healthcare, AgrAbility and the Consulate of Mexico – Ventanilla de Salud.
We invite you to be part of the conversation.
Space is limited. Register before October 31.
When you register, you will be able to request to receive a bag with educational materials.