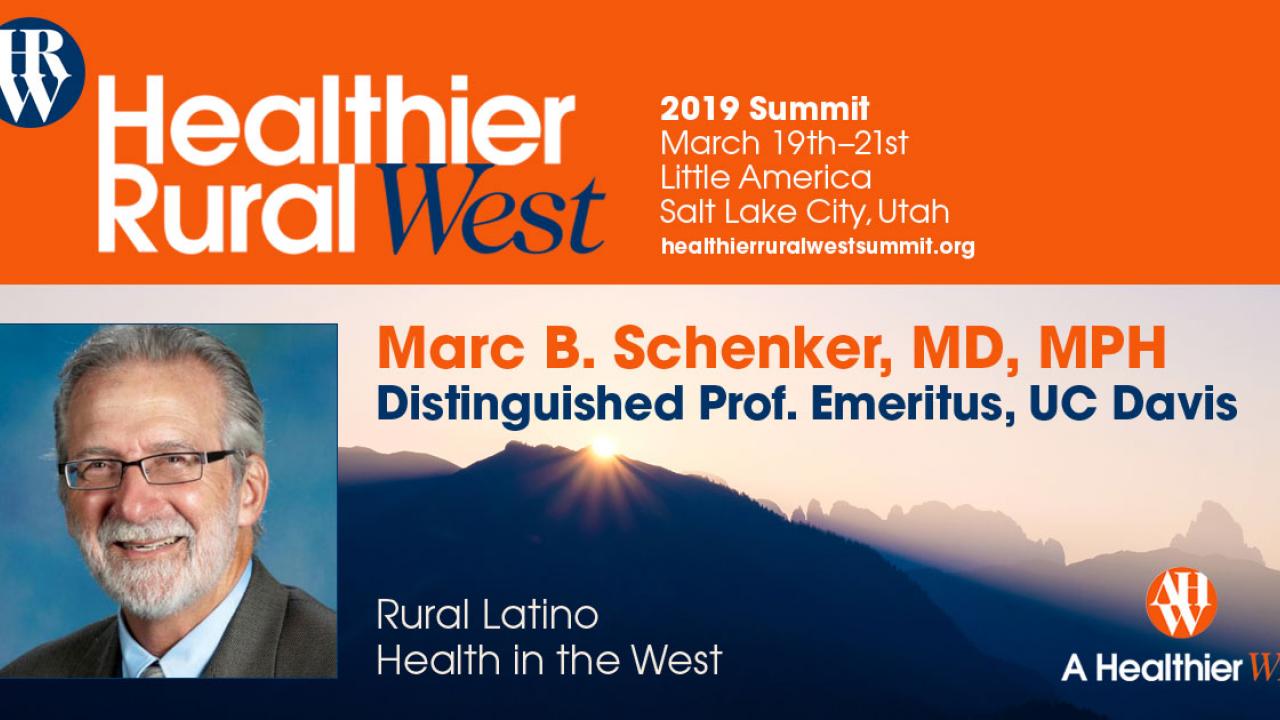 Location
Salt Lake City, Utah
WCAHS founder, Marc Schenker, MD, MPH, will be leading the "Rural Latino Health in the West" panel on March 20 at The Healthier Rural West Summit in Salt Lake City, Utah.
The Healthier Rural West Summit is an inaugural event for health and healthcare stakeholders who want to impact the future of rural health. The 2019 Summit is being held March 19–21 and features both mainstage panels and two breakout tracks featuring more than 60 industry leading speakers and over 30 sessions.
The Summit will draw 400 rural healthcare providers, public leaders in local and state government, education, community advocacy organizations and business and technology leaders. In a highly participative format, the event will debate, discuss and formulate success strategies for creating well-being in the West through inspiring talks, interactive sessions, panel discussions and networking.