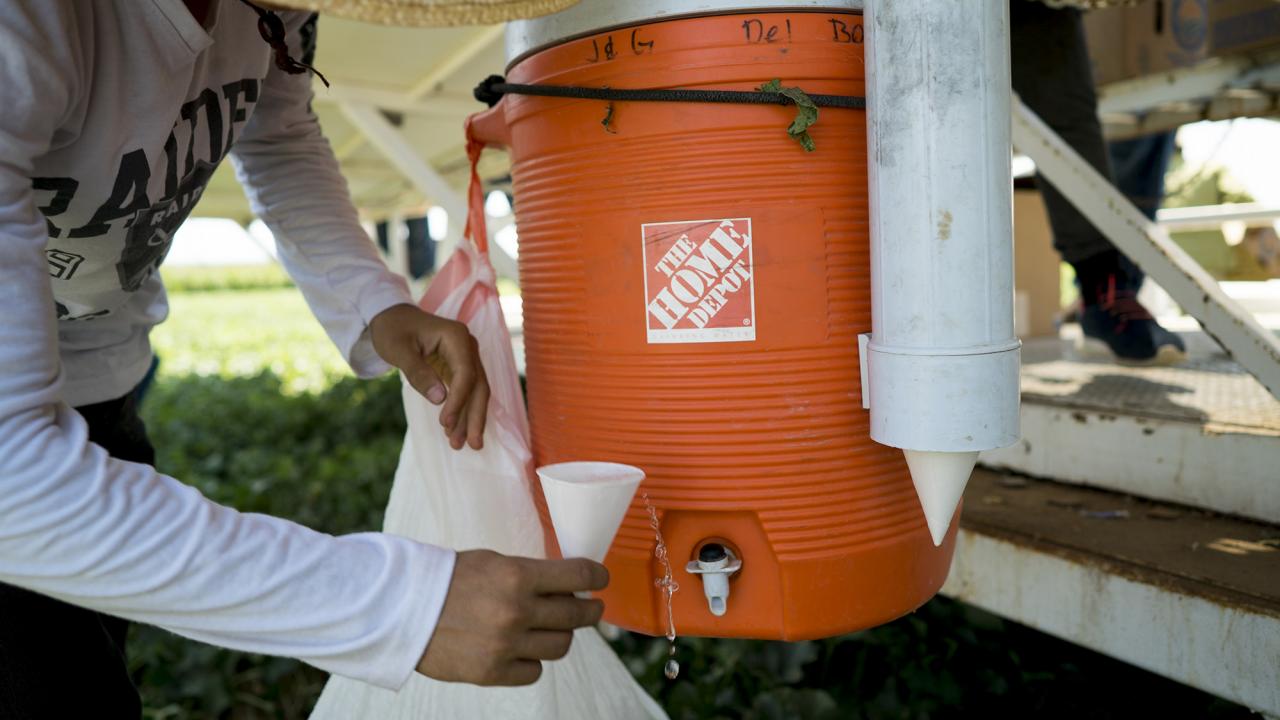 Registration is closed for this training.
This training is designed to teach agricultural employers, supervisors, farm labor contractors, and safety officers what topics they need to cover during employee heat illness trainings based on the Cal/OSHA Heat Illness Prevention Standard and to provide tips on how to conduct a worker training. 
Topics Include:
Understanding Heat Illness: Symptoms and Prevention
Water vs Sports Drinks, Energy Drinks, Alcohol, and Coffee
Environmental and Personal Risk Factors for Heat
High Heat and Emergency Procedures
This interactive​ online training includes free resources and training materials that can be mailed to participants after the training.
Space is limited to 20 participants. This training will be in English.
---
This training is based on the Worker Occupational Safety and Health Training and Education Program (WOSHTEP) administered by the Commission on Health and Safety and Workers' Compensation in the Department of Industrial Relations through inter-agency agreements with the Labor Occupational Health Program at the University of California, Berkeley, the Western Center for Agricultural Health and Safety at the University of California, Davis, and the Labor Occupational Safety and Health Program at the University of California, Los Angeles.
Event Category
Tags