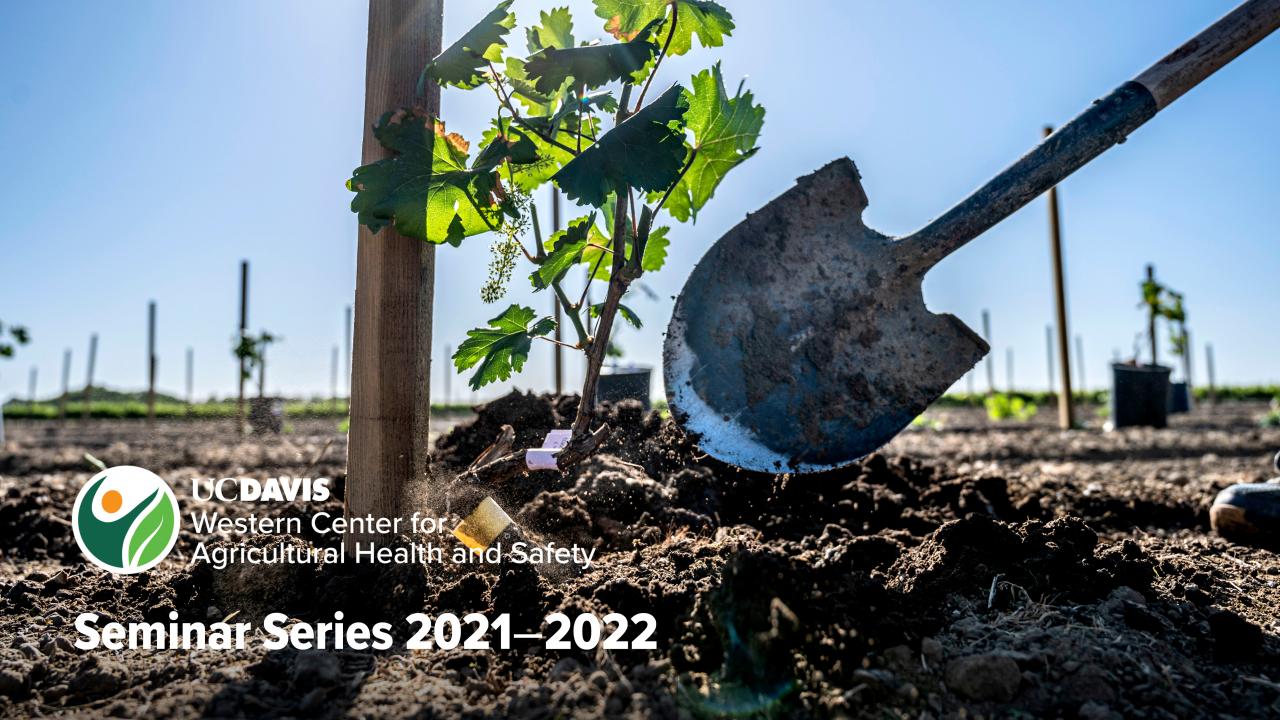 Location
Webinar / Webinario
Join us for our Monthly Seminar Series with special guests, Jing Tao, Research Scientist, Office of Environmental Health Hazard Assessment, California Environmental Protection Agency and Robert Gunier, Assistant Researcher, School of Public Health, UC Berkeley and their presentation:
Agricultural use of 1,3-Dichloropropene and respiratory emergency department visits in selected California communities from 2013 to 2017
This seminar will focus on research related to residential proximity to 1,3-Dichloropropene applications and emergency department visits due to respiratory problems. We will examine whether associations are modified by weather factors or air pollutants.
Spanish interpretation will be provided for this presentation.
---
Únase a nuestra serie de seminarios mensuales con invitados especiales, Jing Tao, investigador científico, Oficina de Evaluación de Riesgos para la Salud Ambiental, Agencia de Protección Ambiental de California y Robert Gunier, investigador asistente, Facultad de Salud Pública, UC Berkeley y su presentación:
Uso agrícola de 1,3-dicloropropeno y visitas al departamento de emergencias respiratorias en comunidades seleccionadas de California de 2013 a 2017
Este seminario se centrará en la investigación relacionada con la proximidad residencial a las aplicaciones de 1,3-dicloropropeno y las visitas al departamento de emergencias debido a problemas respiratorios. Examinaremos si las asociaciones son modificadas por factores climáticos o contaminantes del aire.
Se proporcionará interpretación al español para esta presentación.
Tags