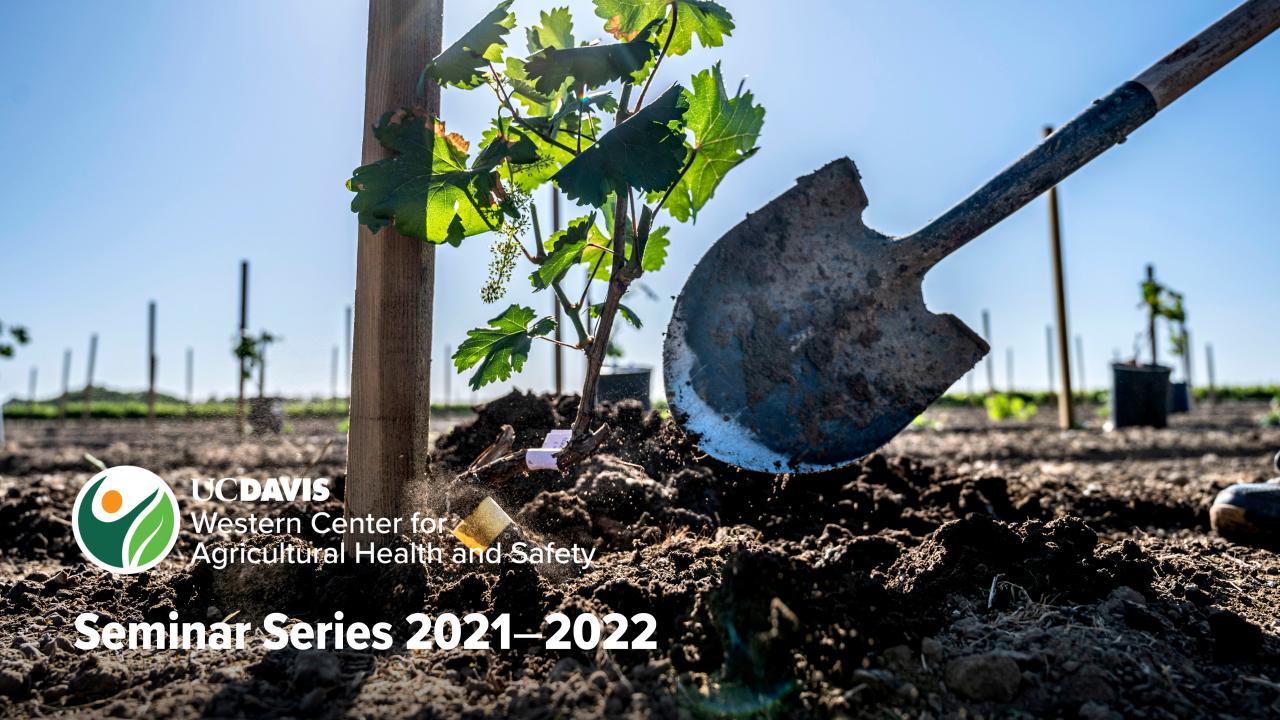 Location
Webinar / Webinario
Join us for our Monthly Seminar Series with special guest, Amjad A. Ramahi, Ph.D. from the Department of Biological and Agricultural Engineering at the University of California, Davis, and his presentation:
Biochemical and Physiological Dynamics in Ligament Injury & Healing
Agriculture relies heavily on manual labor and musculoskeletal injuries pose the most common safety risk for workers. This seminar will focus on recent research on musculoskeletal injuries and ligamentous healing responses in a rodent model under different treatment conditions. Research that has evaluated acute injury, as well as experimental methods for evaluating cumulative injury as it relates to occupational exposures, will be discussed.
Spanish interpretation will be provided for this presentation.
---
Acompáñenos en nuestra serie mensual de seminarios, cuando tendremos al doctor Amajad A. Ramahi del departamento de Ingeniería Biológica y Agrícola de la Universidad de California, Davis, presentando sobre:
Dinámicas bioquímicas y psicológicas en la lesión y recuperación de los tendones
La agricultura depende considerablemente de la mano de obra, por lo que las lesiones musculoesqueléticas son el riesgo más común para los trabajadores. Este semanario se enfocará en investigaciones resientes sobre lesiones en músculos, huesos y ligamentos; y en la respuesta de recuperación en un modelo que usó roedores bajo diferentes condiciones de tratamiento. Se discutirá como se examinaron lesiones agudas, y métodos experimentales para evaluar las lesiones acumulativas relacionadas a exposiciones ocupacionales.
Se proporcionará interpretación al español para esta presentación.