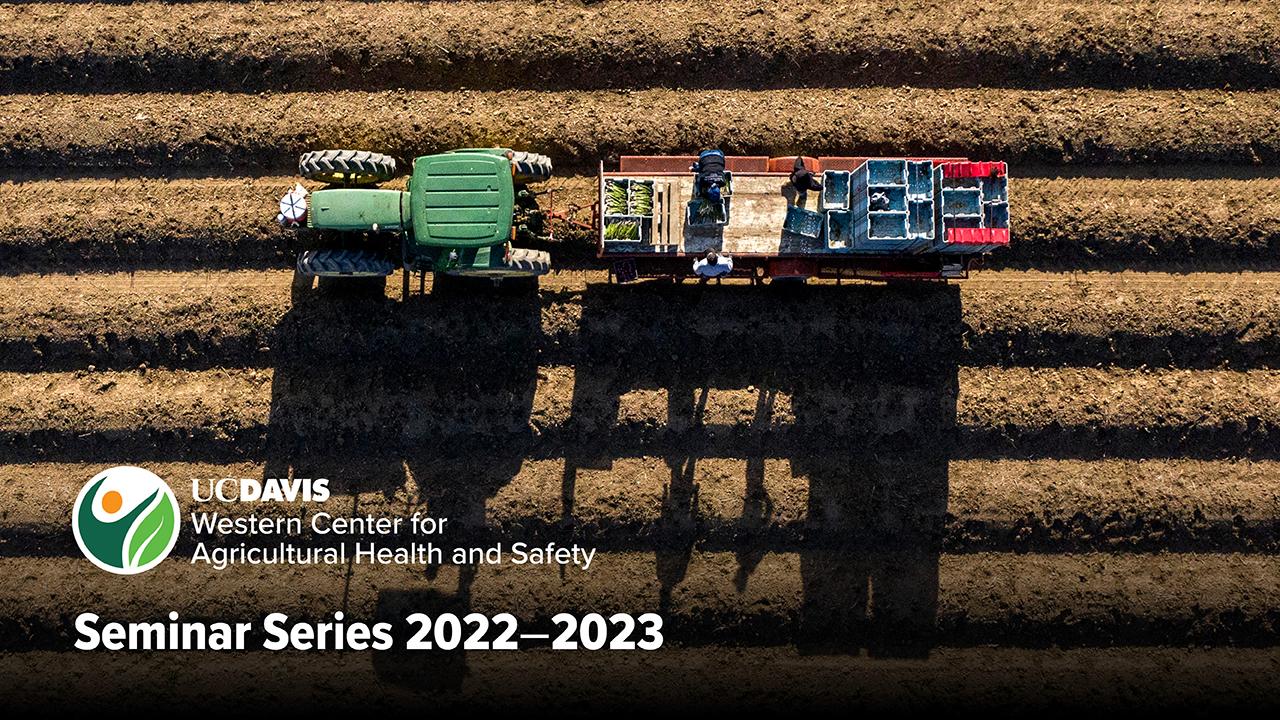 Join us for our Monthly Seminar Series with special guests Savannah M. D'Evelyn, Ph.D., postdoctoral fellow, Department of Environmental & Occupational Health Sciences, University of Washington and Laura River, Environmental Justice Coordinator, Wenatchee CAFÉ (Community for the Advancement of Family Education) for their presentation: 
Clean Air – I Care: WA Farmworker Families Coping With The Stress Of Wildfire Season
Our project, Clean Air – I Care : me importa el aire limpio, worked to understand how farmworker families have been impacted by wildfire smoke in north-central Washington. In collaboration with the community-based organization, Wenatchee CAFÉ, we elevated farmworker voices and stories, and are working toward solutions to improve access to information and resources to keep farmworkers and their families safe during smoke season and beyond.
Spanish interpretation will be provided for this presentation.
---
Acompáñenos en nuestra Serie de Seminarios Mensuales con nuestras invitadas especiales Savannah M. D'Evelyn, Ph.D., becaria postdoctoral, Departamento de Ciencias Ambientales y de Salud Ocupacional en la Universidad de Washington y Laura River, Coordinadora de Justicia Ambiental, Wenatchee CAFÉ (Comunidad para la Promoción de la Educación Familiar) y su presentación:
Me importa el aire limpio: Familias de Trabajadores Agrícolas de WA que Enfrentan el Estrés de la Temporada de Incendios Forestales".   
Nuestro proyecto, Clean Air – I Care: me importa el aire limpio, es un trabajo que se desarrolla para comprender cómo las familias de trabajadores agrícolas se han visto afectadas por el humo de los incendios forestales en el Centro-Norte de Washington. En colaboración con la organización comunitaria Wenatchee CAFÉ, elevamos las voces y las historias de los trabajadores agrícolas, y continuamos trabajando en las soluciones para mejorar el acceso a la información y los recursos para mantener a los trabajadores agrícolas y sus familias seguras durante la temporada de humo y más allá.
 Habrá interpretación en español para esta presentación.