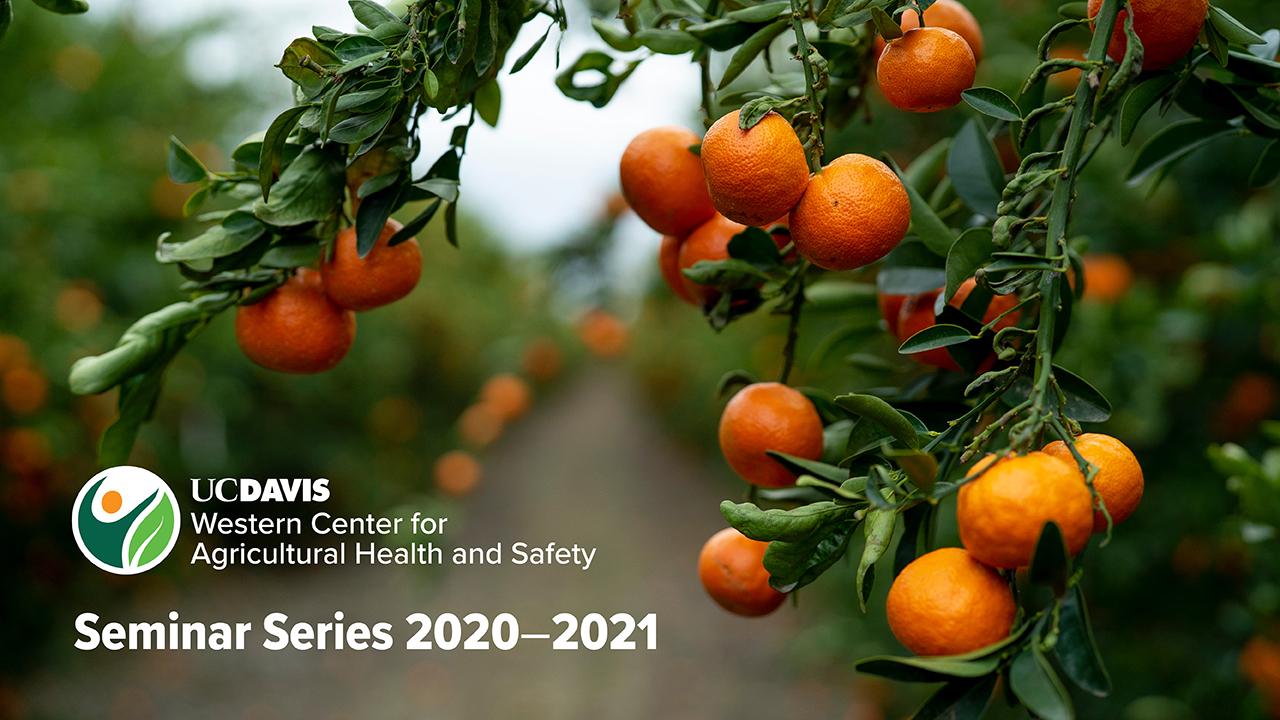 Join us for our Monthly Seminar Series with special guest, Kimberly Prado, MPH, a doctoral candidate ​from the UC Davis Graduate Group of Epidemiology and her presentation:
Evaluating Workplace Sexual Harassment Among Farmworkers
Ms. Prado will present findings from her study which evaluated workplace sexual harassment in agriculture among male and female farmworkers in California and Michoacán, Mexico. Results from farmworker focus groups and surveys addressing experiences and perspectives of sexual harassment, as well as farmworkers' recommendations for prevention, will be discussed.
Spanish interpretation will be provided for this presentation.
---
Únase a nosotros para nuestra Serie de Seminarios Mensuales con la invitada especial, Kimberly Prado,
MPH, candidata a doctorado del Grupo de Graduados de Epidemiología de UC Davis y su presentación:
Evaluación del Acoso Sexual en el Lugar de Trabajo Entre Trabajadores Agrícolas
La Sra. Prado presentará los hallazgos de su estudio que evaluó el acoso sexual en el lugar de trabajo agrícola entre trabajadores agrícolas masculinos y femeninos en California y Michoacán, México. Se discutirán los resultados de los grupos de enfoque de trabajadores agrícolas y las encuestas que tratan sobre las experiencias y perspectivas del acoso sexual, incluyendo las recomendaciones de los trabajadores agrícolas para la prevención. 
Se proporcionará interpretación en español para esta presentación.
Tags