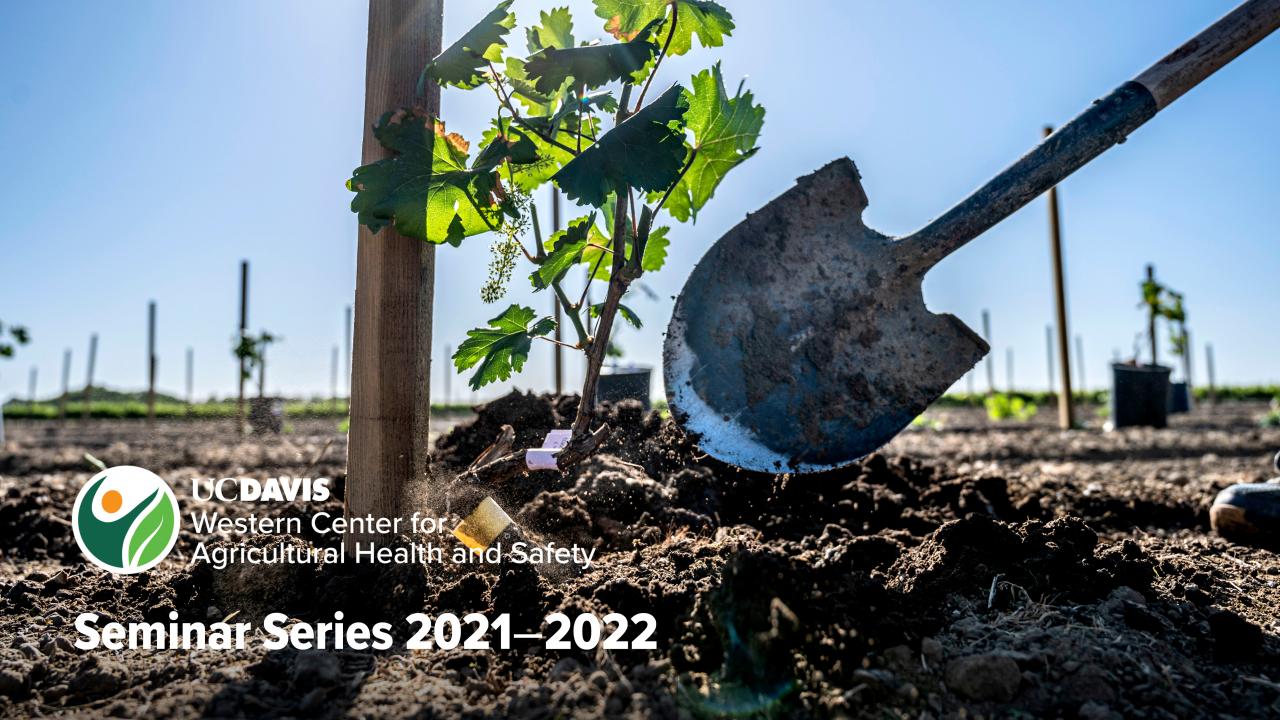 Location
Webinar / Webinario
Join us for our Monthly Seminar Series with special guest, Sanjai J. Parikh, Associate Professor of Soil Chemistry, Department of Land, Air and Water Resources, UC Davis and his presentation:
Examining the potential impact of nano-based agrochemicals on farmworker safety
​In agriculture, pesticide and fertilizer formulations are used to encapsulate engineered nanoparticles (NPs) to enhance their efficacy and crop production. Use of these nanoagrochemicals (NAC), such as nanofertilizers, is increasing due to reported increase in their efficacy. This seminar will discuss results from experimental tillage simulations which evaluate potential ​inhalation risk of particulate matter (PM2.5, PM 10) containing NACs to farmworkers.
Spanish interpretation will be provided for this presentation.
---
Únase a nuestra serie de seminarios mensuales con el invitado especial, Sanjai J. Parikh, Profesor Asociado de Química del Tierra, Departamento de Recursos de Tierra, Aire y Agua en UC Davis y su presentación:
Examinando el impacto potencial de los agroquímicos de base nano en la seguridad de los trabajadores agrícolas
En agricultura, las formulaciones de pesticidas y fertilizantes se utilizan para encapsular nanopartículas (NPs, por sus siglas en inglés) diseñadas para mejorar su eficacia y producción de cultivos. El uso de estos nano agroquímicos (NAC, por sus siglas en inglés), como los nano fertilizantes, está aumentando debido al aumento informado de su eficacia. Este seminario discutirá los resultados de las simulaciones experimentales de labranza que evalúan el riesgo potencial de inhalación de material particulado (PM2.5, PM10) que contiene NACs para los trabajadores agrícolas.
Se proporcionará interpretación al español para esta presentación.
Tags