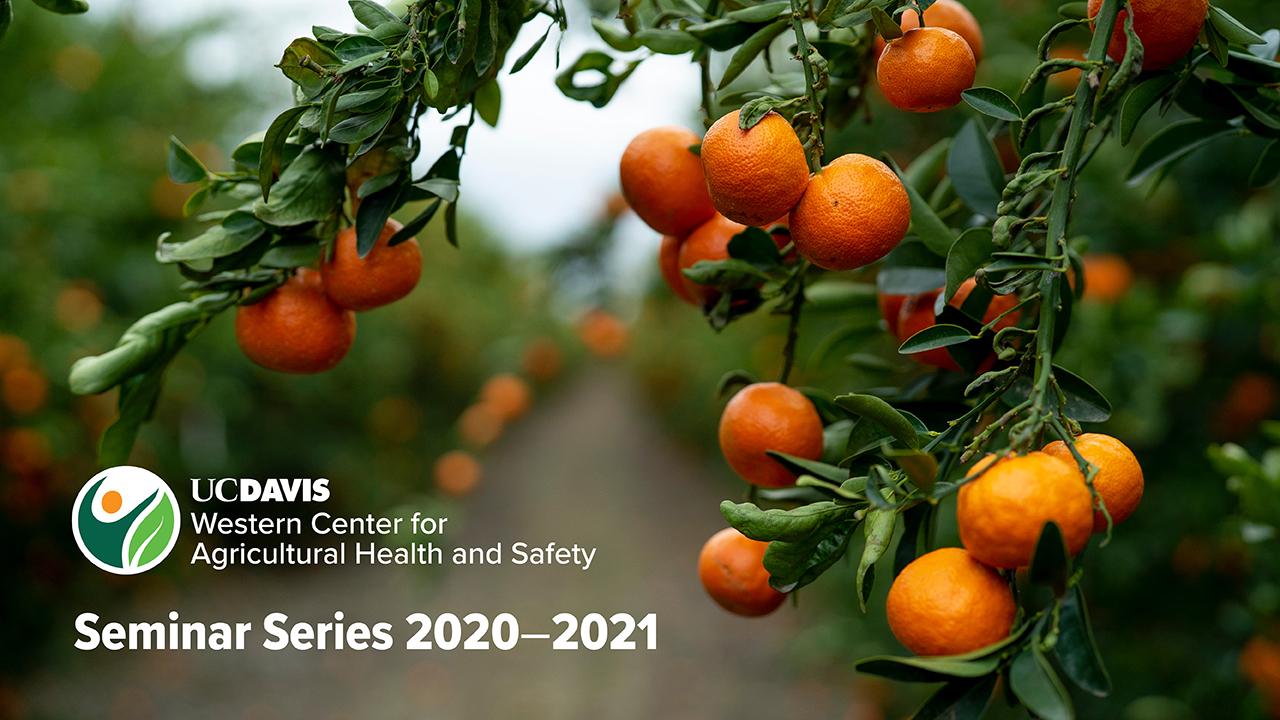 Join us for our Monthly Seminar Series with special guest, June T. Spector, MD, MPH ​from University of Washington Departments of Environmental and Occupational Health Sciences & Medicine, and her presentation:
Heat-related Illness and Injuries, Climate, and Practical Solutions for Agricultural Workers
This seminar will focus on recent research on heat-related illness and traumatic injuries among agricultural populations and adaptations in the context of climate change.  Research that has evaluated practical solutions will be discussed and resources provided.
Spanish interpretation will be provided for this presentation.
---
Únase a nosotros para nuestra Serie de Seminarios Mensuales con la invitada especial, June T. Spector, MD, MPH de los Departamentos de Ciencias y Medicina Ambiental y de Salud Ocupacional de la Universidad de Washington, y su presentación:
Enfermedades y lesiones relacionadas con el calor, clima y soluciones prácticas para los trabajadores agrícolas
Este seminario se enfocará en investigaciones recientes sobre enfermedades relacionadas con el calor y lesiones traumáticas entre poblaciones agrícolas y adaptaciones en el contexto del cambio climático. Se discutirán las investigaciones que han evaluado soluciones
prácticas y se proporcionarán recursos.
Se proporcionará interpretación al español para esta presentación.
Tags