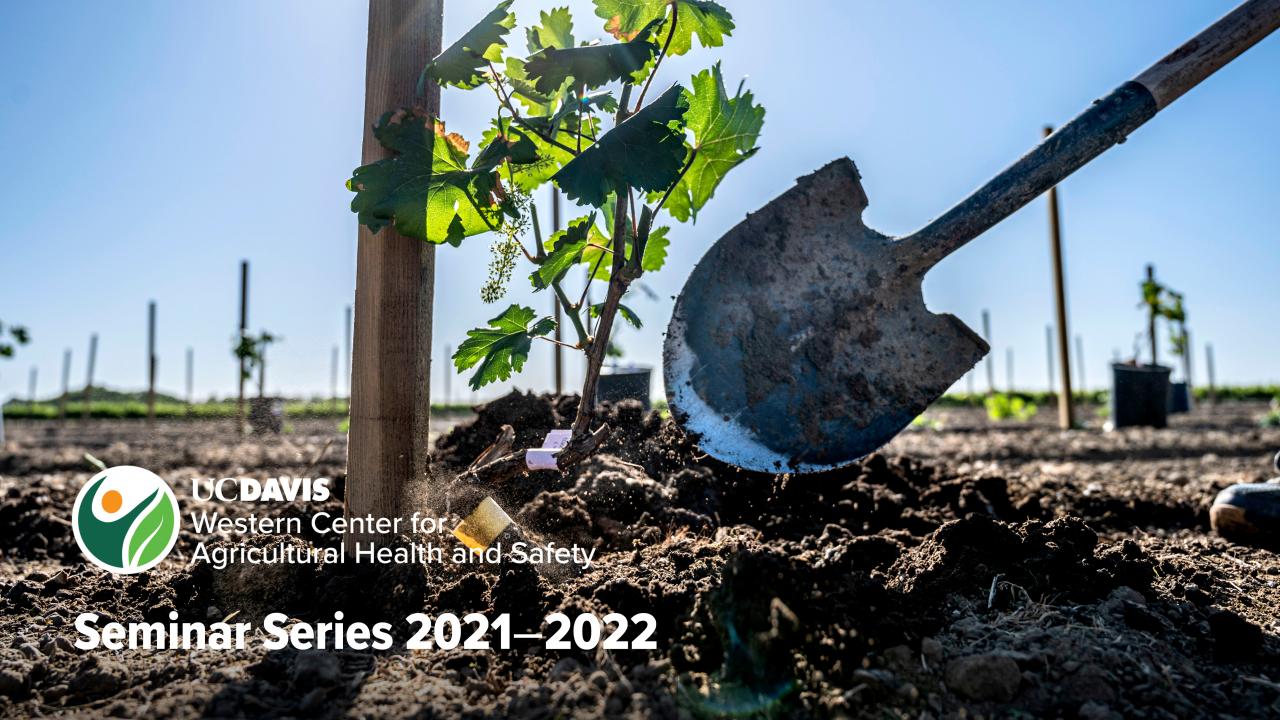 Location
Webinar / Webinario
Join us for our Monthly Seminar Series with special guest, Annie J. Keeney, PhD, MSW, PPS, ​from San Diego State University's School of Social Work and her presentation:
Occupational Stressors and Access to COVID-19 Resources Among Commuting and Residential Farmworkers
Despite the critical importance of farmworkers, they are at increased risk of contracting and dying from COVID-19. This seminar will discuss findings from a recent project which examined COVID-19 related stressors and barriers to vaccination and testing among the commuting and residential farmworker populations in Imperial County.
Spanish interpretation will be provided for this presentation.
---
Acompáñenos para nuestra Serie de Seminarios Mensual con la invitada especial, Annie J. Keeney, PhD, MSW, PPS, de la Escuela de Trabajo Social de la Universidad Estatal de San Diego y su presentación:
Factores estresantes ocupacionales y acceso a los recursos de COVID-19 entre los trabajadores agrícolas residenciales y que viajan diariamente
A pesar de la importancia crítica de los trabajadores agrícolas, corren un mayor riesgo de contraer y morir a causa de COVID-19. Este seminario discutirá los hallazgos de un proyecto reciente que examinó los factores estresantes relacionados con COVID-19 y las barreras para la vacunación y las pruebas entre las poblaciones de trabajadores agrícolas que viajan diariamente y residen en el condado de Imperial.
Se proporcionará interpretación al español para esta presentación.