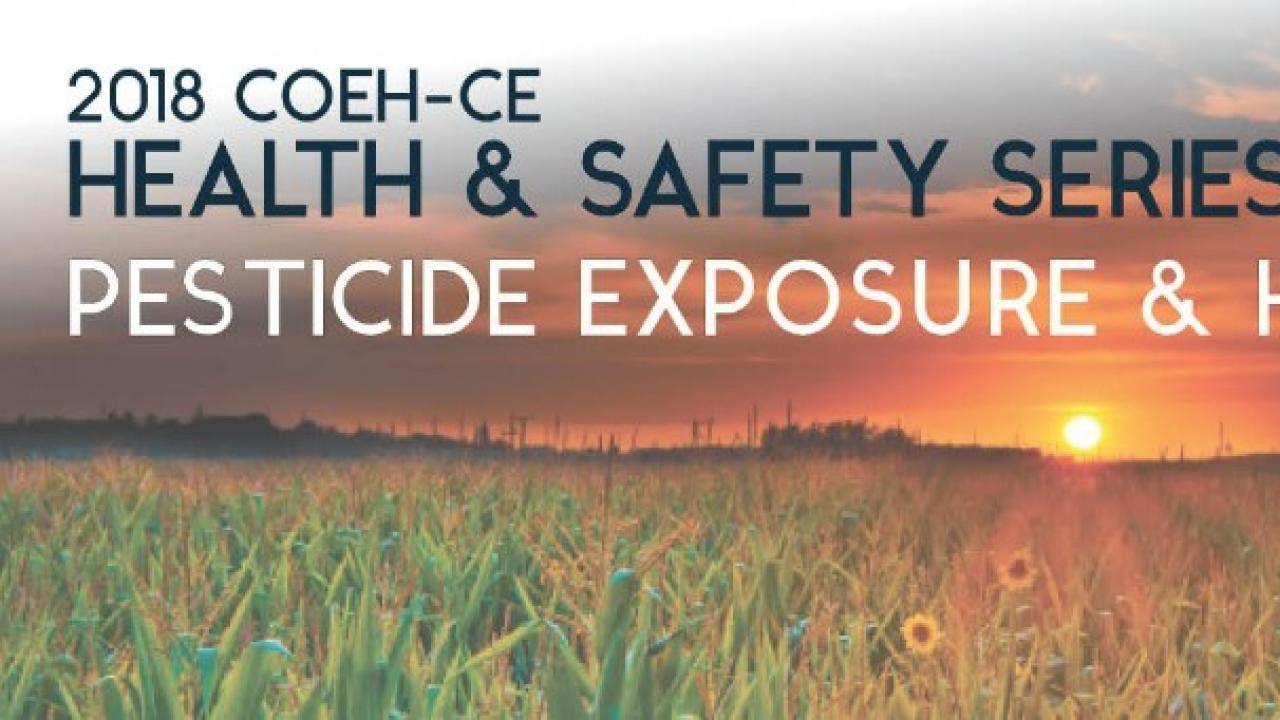 Location
Elihu M. Harris State Office Building - Oakland CA
2018 UC Berkeley Center for Occupational and Environmental Health | Continuing Education: Health & Safety Series
Pesticide Exposure & Health: Protecting Agricultural Communities
Exposure to pesticides has been linked to a wide variety of short-term and long-term health effects. This course will explore the relationship between pesticides and Parkinson's disease, residential proximity to insecticides and fumigants with neurodevelopment, and associations between insecticide exposure and neurodevelopment in children.
Learners will review findings from The Center for the Health Assessment of Mothers and Children of Salinas (CHAMACOS) study, a birth cohort study conducted in the agricultural Salinas Valley of California. Learners will also review case studies that demonstrate how state pesticide and labor laws and regulations are designed to prevent exposure to pesticides, and will identify areas of improvement to protect agricultural workers from pesticide exposure.
Standard Registration: $75.00
Government Employees: $60.00
 
Learning Objectives:
At the completion of this activity, the learner will be able to:
Identify the sources and routes of pesticide exposures of mothers and children in an agricultural community
Describe the relationship between pesticide exposure, neurodevelopment, and neurological disorders such as Parkinson's disease
Discuss key new and longstanding pesticide regulatory requirements, and how to look up detailed requirements
Recognize interventions that can reduce pesticide exposure of pregnant women, children, and farmworkers
Accreditation:

ABIH - ABIH® Diplomates may be eligible to earn up to 3 contact hours for this event. Visit http://www.abih.org /maintain-certification/cm-credit-education-events for more information.
 
Certified Safety Professionals may be eligible to earn up to 3 contact hours for this event. Visit http://www.bcsp.org/Certifications/Recertification for more information. 

Provider approved by the California Board of Registered Nursing, Provider Number 12983, for 3 contact hours.