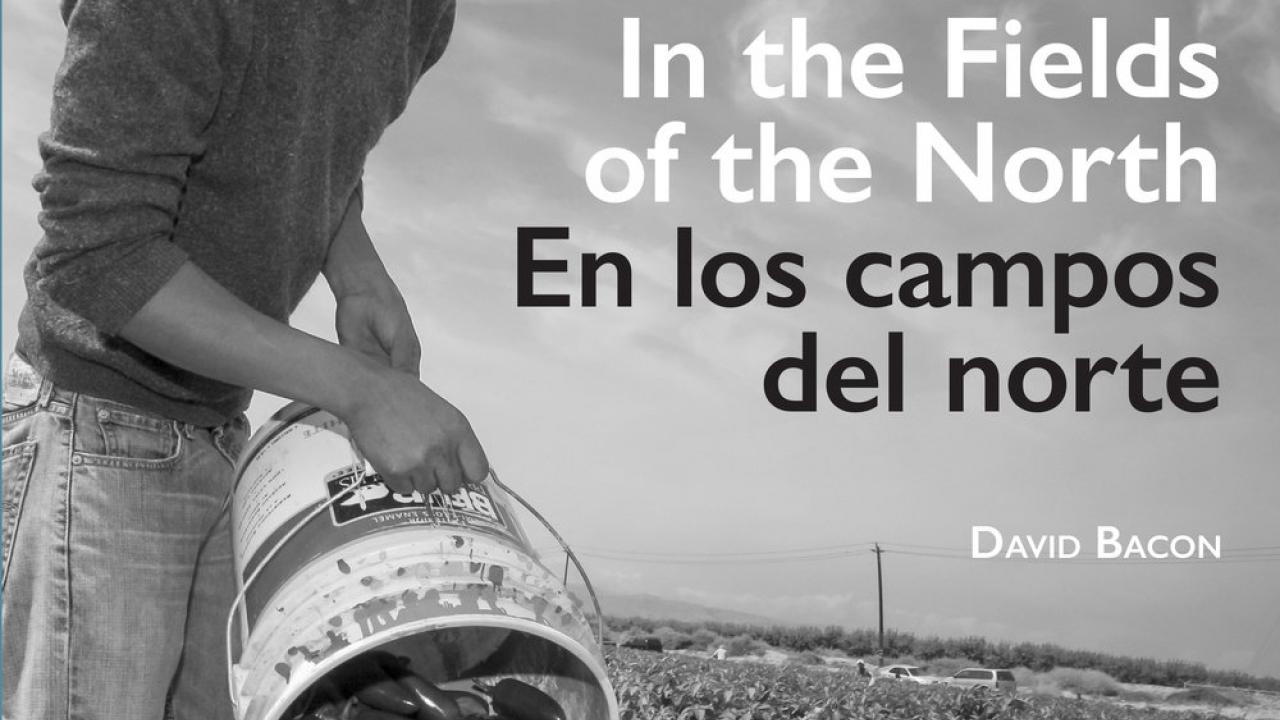 Location
Art Annex, Room 107 (Technocultural Studies Building), UC Davis Main Campus
California Institute for Rural Studies is very pleased to host Photo-Journalist David Bacon, author of the much-anticipated In the Fields of the North / En los Campos del Norte, on Thursday, June 1st, from 7-9pm, in the Art Annex, Room 107 (Technocultural Studies Building), on the UC Davis Main Campus.
David will be will be presenting a Powerpoint slideshow, and sharing stories from the 10 oral histories in the book. There will be time for Q & A, and we will have copies of the book for purchase, which David will be signing. We are excited to also have special guests Dr. Don Villarejo, Founder & Director Emeritus of California Institute for Rural Studies, and Dr. Isao Fujimoto, UCD Professor Emeritus of Human Development & founder of the UCD Asian-American Studies Program at UC Davis, who have both been very influential on his work.
This special event is free & open to the public, and light refreshments will be served. Please RSVP  to Sarah Cain, Outreach & Events Coordinator  - no one will be turned away if not RSVP'd in advance, it just helps us to plan accordingly, thank you!