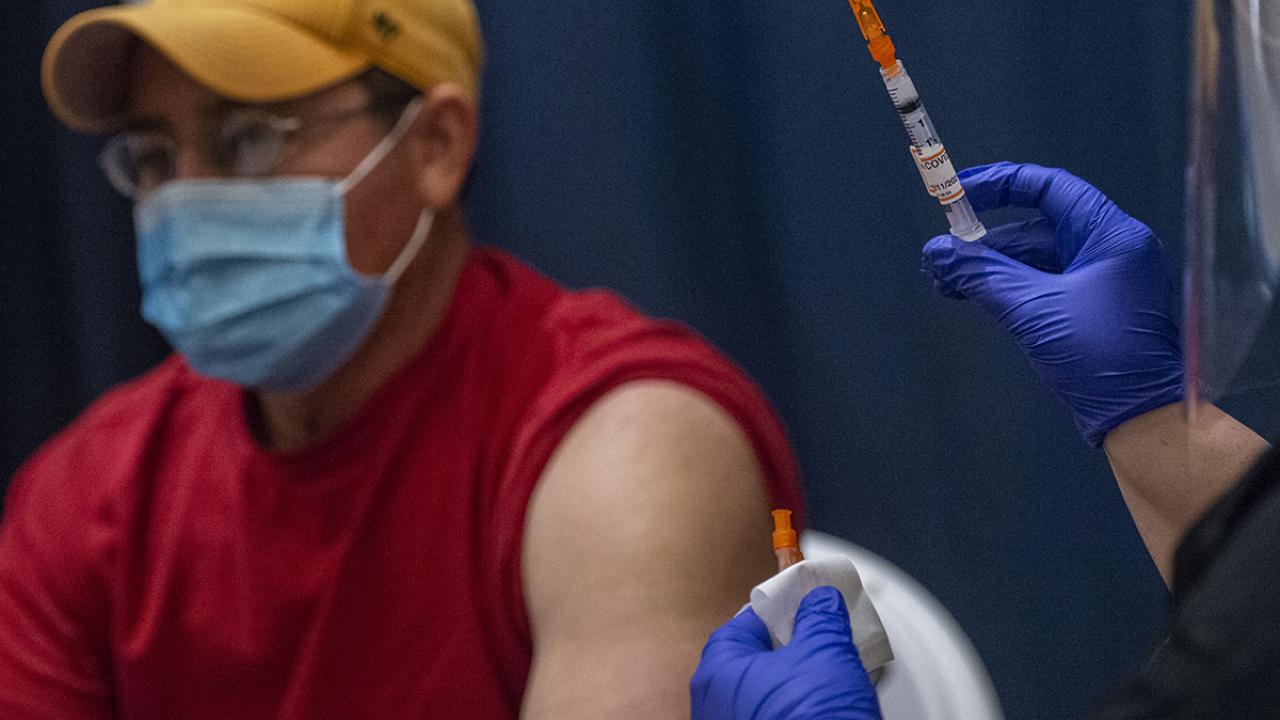 Vaccinated: Safety, Standards & Enforcement Update
Presented in English with Spanish interpretation by California Farm Labor Contractor Association
What does vaccination mean for ag labor? Get the latest guidance on Cal/OSHA's COVID-19 Prevention Program, legal implications for employers, and what enforcement looks like as vaccines roll out.
Presenters:
Dan Leiner- Area Manager, Cal/OSHA Consultation Services Branch
Seth Mehrten- Attorney, Barsamian & Moody
---
Vacunado: Actualización sobre Seguridad, Normas y Cumplimiento
Presentado en inglés con interpretación disponible en español por California Farm Labor Contractor Association
¿Qué significa vacunación para labor agrícola? Obtenga los consejos más recientes sobre el Programa para la Prevención de COVID-19 de Cal/OSHA, las implicaciones legales para empleadores, y el futuro del cumplimiento con la implementación de vacunación.
Presentadores:
Dan Leiner- Gerente de Área, Oficina de Servicios de Consulta de Cal/OSHA
Seth Mehrten- Abogado, Barsamian & Moody
Event Category
Tags