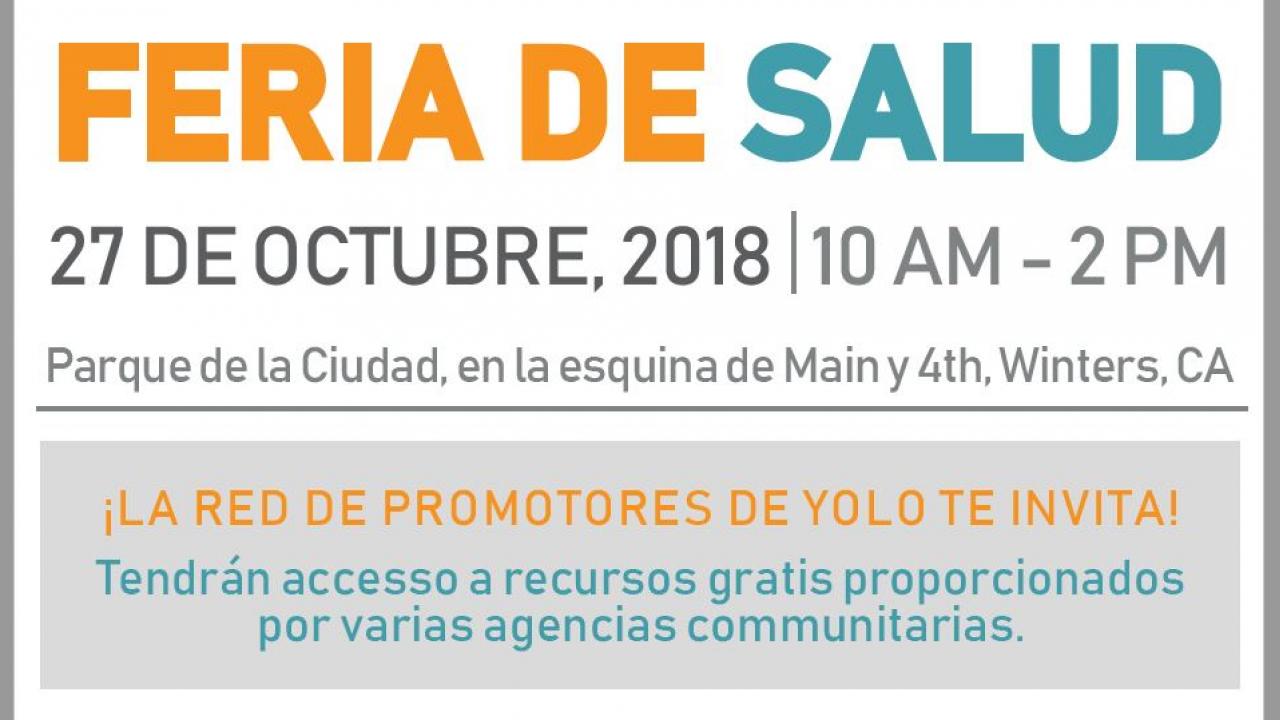 Location
City Park, at the corner of Main and 4th, Winters, CA / Parque de la Ciudad, en la esquina de Main y 4th, Winters, CA
THE YOLO PROMOTORES NETWORK INVITES YOU!
You will have access to free resources provided by various community agencies.
INFORMATION ON:
• Family Planning
• Health Insurance
• Workers' Rights
FREE CHOLESTEROL AND DIABETES SCREENINGS AND MUCH MORE!
---
¡LA RED DE PROMOTORES DE YOLO TE INVITA!
Tendrán accesso a recursos gratis proporcionados por varias agencias communitarias.
INFORMACIÓN SOBRE:
• Planificación familiar
• Seguros médicos
• Derechos de los trabajadores
¡EXÁMENES GRATUITOS DE COLESTEROL Y DIABETES Y MUCHO MÁS!