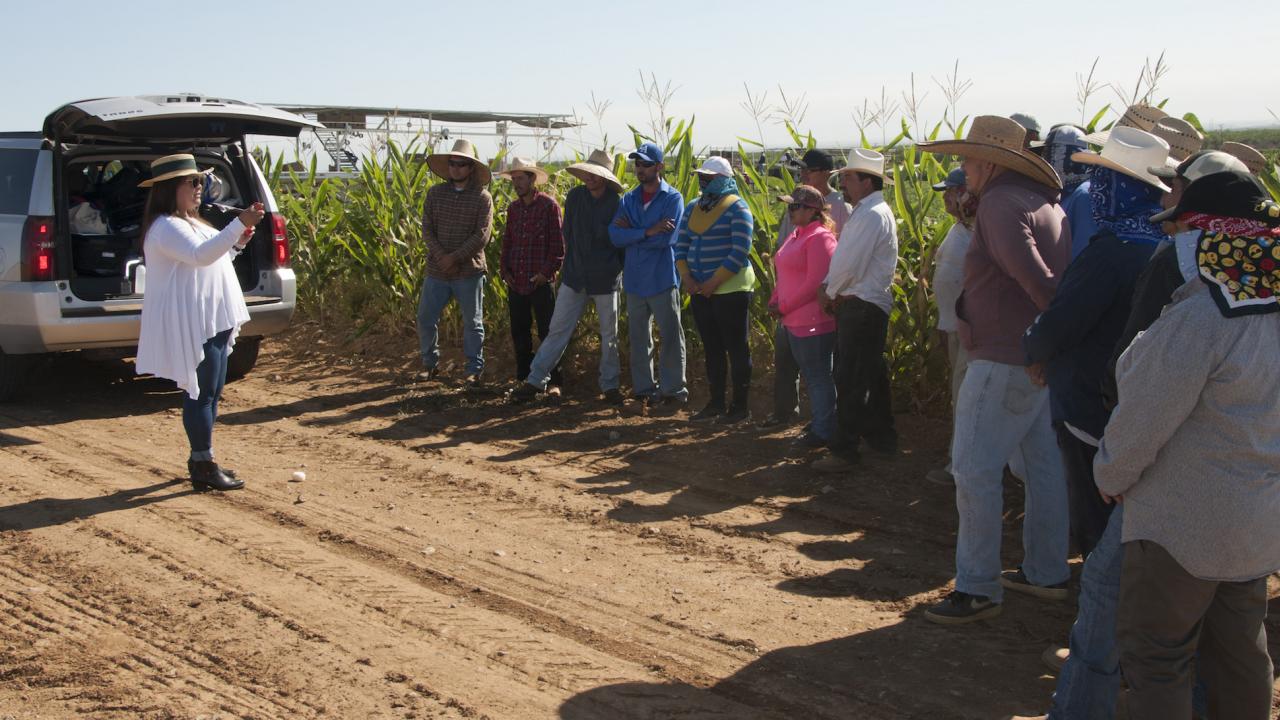 The following article was published by the California Farm Bureau in AgAlert, its weekly newsletter for California farmers and ranchers.
California agriculture is one of the brightest spots in our state. Unparalleled in its diversity and productivity, agriculture has been an engine of growth for nearly two centuries. Along with its dynamism and benefits, agriculture requires a constant focus on safety to prevent illnesses and injuries.
People working in agriculture know these two sides of the industry well, as they are a part of their everyday experience. The UC Davis Western Center for Agricultural Health and Safety, also known as WCAHS, is now in its 26th year working in partnership with the agricultural community to improve the health and safety of farmers, farm employees and their families, with a focus on Western agriculture.
WCAHS is one of 11 regional agricultural health and safety centers in the U.S. established by the Centers for Disease Control and Prevention and the National Institute for Occupational Safety and Health to help protect those working in agriculture. Its multidisciplinary research and outreach program covers the states of Arizona, California, Hawaii and Nevada—a powerhouse region for food production.
The University of California, Davis, is ranked No. 1 in the nation for agricultural sciences. WCAHS has built on this expertise, with researchers coming from across campus, including the College of Engineering, College of Agricultural and Environmental Sciences, School of Medicine and School of Veterinary Medicine.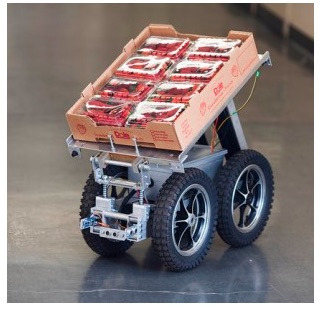 WCAHS has a portfolio of scientific research projects geared toward a variety of health and safety issues. This summer, a robotized strawberry harvest assistant is being tested in strawberry fields near Salinas. WCAHS is interested in mechanical solutions because they have multiple benefits for the agricultural community, including optimizing productivity—especially with labor-intensive crops—protecting employees against musculoskeletal injuries and coping with a shrinking labor pool.
Other current research projects include optimizing biosolarization as an alternative to fumigation, and understanding the economic impact of heat illness. A heat illness-prevention app is being created, to help alert farm supervisors to periods of high temperatures and to facilitate and enhance compliance with heat regulations.
Education and outreach form another large part of WCAHS efforts. Outreach staff are bilingual in English and Spanish. WCAHS provides free training programs on heat illness prevention, pesticide safety, hazard identification and control, and worker occupational health and safety. All of these programs comply with state Department of Pesticide Regulation or Cal/OSHA standards.
The outreach team can customize trainings to its audience, whether to supervisors or to farmworkers, and is willing to travel to training sites. Besides the Latino farming community, WCAHS has also worked with Hmong and Punjabi communities.
WCAHS trainings incorporate popular education and participatory adult-learning methods, so that educational messages are conveyed in enjoyable and memorable ways—including both "why" and "what" information.
The outreach team covers the entire requirements of the California heat illness-prevention standard and has participants fill out a draft heat plan, naming specific individuals on their respective farms who will be responsible for carrying out the different aspects of the standard. In this way, they leave with a plan customized to their farm. Lastly, WCAHS provides scripts and discussion guides for supervisors to train employees back on farm sites on heat illness prevention.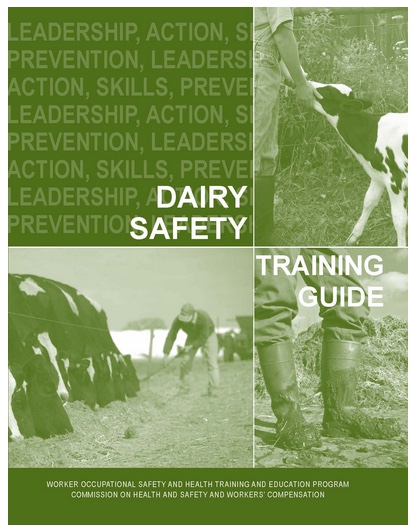 Besides trainings, WCAHS provides free, downloadable training materials for farm owners, supervisors and managers on its website, aghealth.ucdavis.edu. For example, English and Spanish toolkits are available to help create a written injury and illness prevention program that is Cal/OSHA compliant. An illustrated dairy training guide in both English and Spanish is also available. The guide was specifically developed to help reduce lost workdays and compensation costs by preventing injuries and illnesses.
WCAHS welcomes input from members of the farming community on any new problem they encounter and suggestions for areas they feel need more data or problem solving. In fact, WCAHS is mandated to identify and respond to new and developing challenges in agricultural health and safety each year. We consider the farming community as a whole—including farmers, farmworkers, farm labor contractors, people in associated businesses, health providers, community advocates, etc.—so we can designate funds to projects that cover a wide range of health and safety topics.
Part of the WCAHS mission is to provide training to students and new investigators pursuing careers in agricultural health and safety. Past students and trainees are now working throughout industry, academia, state and federal agencies, and health care.
History has shown that real success comes from partnerships across a range of stakeholders. We at WCAHS look forward to continued collaboration with farmers, ranchers and other members of California's dynamic and productive agriculture, in our common mission to advance health and safety in agriculture.
For more information or to contact WCAHS, visit aghealth.ucdavis.edu, email aghealth@ucdavis.edu or call 530-752-5253. The center also has Facebook pages in English (@AgHealthUCD) and Spanish (@SaludAgUCD).
(Dr. Kent Pinkerton is director of the Western Center for Agricultural Health and Safety at UC Davis.)
WCAHS thanks the California Farm Bureau Federation for this publishing this article on August 23, 2017 in AgAlert. It has been modified from the original for this blog.
Tags