Research Focus Areas at WCAHS
As a part of our mission, WCAHS conducts transferrable research on the causes and prevention of agriculture-related illness and injuries. Our research spans themed focus areas including heat illness, pesticide and pollutant exposure, respiratory health, ergonomics and equipment safety and emerging issues in agricultural health and safety.  Our research informs training and outreach with regional growers, industry, labor, and government and non-government organizations that address agricultural safety and health. 
---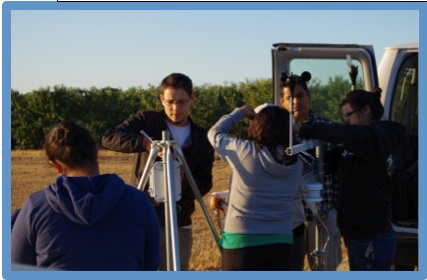 Heat Illness
Agricultural workers are greatly susceptible to heat-related illnesses and fatalities due to their work outside. Reducing the risk of heat illness (HRI) has been a major research theme of WCAHS for the past decade. Together with policymakers, advocates, farmworker unions, and workers, WCAHS contributed to a multilevel transformation of California's heat illness prevention requirements (California Code of Regulations, Title 8 § 3395). Research focuses on understanding the physiological responses to increased environmental heat and physical exertion, and the barriers and incentives that affect farmworkers' motivation to take elective rest breaks, seek shade, modify clothing, and drink water in order to prevent HRI. In the UC Davis California Heat Illness Study (CHIPS), farmworkers were found to make self-care decisions on factors such as beliefs about water consumption/temperature, employer relations, and productivity losses/gains. Based on these findings, WCAHS has produced a short series of HRI prevention videos in Spanish that address symptoms, management, and the importance of preventing HRI. WCAHS conducts workshops to assist farm managers, owners, and/or staff in charge of workplace safety to develop effective HRI programs. Current heat illness research involves understanding the economic impact of HRI for agricultural employers and developing a HRI preventative mobile phone application for farm supervisors.
---


Pesticide and Pollutant Exposure 
WCAHS has a long history of studying pesticide exposure and occupational safety. Pesticides are an essential part of farming but can cause serious health problems if safety precautions are not taken to limit exposure.
WCAHS was instrumental in developing a standardized method to test for pesticide poisoning by measuring blood levels of cholinesterase, an enzyme necessary for nerve and muscle communication that is inhibited by certain types of pesticides. The test was an important factor in establishing cholinesterase monitoring programs for agricultural works in California and Washington.
WCAHS has also been involved in developing rapid assays to detect pesticides in farm- and landscape-workers and to apply these assays to examine exposure levels. These assays are based on using antibodies to quickly determine worker pesticide exposure from their urine samples, similar to how a home pregnancy test is done.
---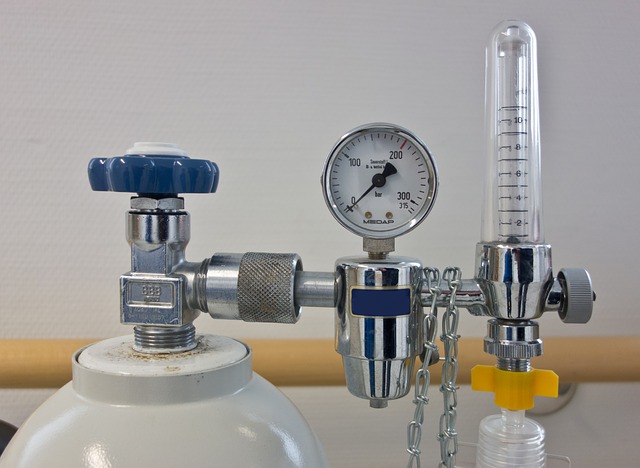 Respiratory Health 
Respiratory health is a major concern for farmers, farmworkers, and their families because they can be exposed to high levels of air pollution while working outside due to environmental dust, transportation, and/or agricultural practices. They can also be exposed to allergens that may exacerbate respiratory disease from working in close proximity to animals, such as densely poplulated dairy or chicken farms.
Some of the highest rates of asthma in the country are in the California Central Valley, which is the primary center for agricultural production, but also has some of the country's highest air pollution levels. WCHAS research has included studies of pneumoconios (small airway disease) in young, male California farmworkers from agricultural dust exposure, whether farmworkers are at increased risk for Valley fever (coccidiodomycosis), and the effect on worker exposure to toxic air pollutants from new chicken caging laws in California (and elsewhere), as well as on dairy farms.
---
Ergonomics and Equipment Safety
Because farming often requires repetitive tasks such as bending, cutting, carrying of heavy loads, and climbing, agricultural workers are at risk for developing musculoskeletal injuries. WCAHS researchers have a history of developing ergonomic solutions to develop agricultural tools and methods to make common tasks less stressful on the body. Examples include designing a safer ladder based on optimally spaced rungs and ladder angle to reduce joint stress and falls in agricultural orchard work. Safe ladder standards have been developed through theoretical modeling, laboratory testing and validation, and subsequent testing and validation in the field. The results will help investigators encourage ladder manufacturers to offer them improved orchard ladder in addition to their existing standard orchard ladders.
Current research includes evaluating mechanical and robotic strawberry harvest-aids as a means of controlling lower back disorders in strawberry pickers, while maintaining picking efficiency. Ergonomics and robotics are currently important areas of research as the agricultural work force ages and becomes limited in numbers.
---
Emerging Issues Program
The Emerging Issues Program provides funds to quickly respond to emerging agricultural health and safety programs in Arizona, California, Nevada or Hawai'i. Examples of such problems include immediate needs related to changing climate, disease, or work practices. The program funds small research projects and surveillance activities as well as needs assessments, interventions, and communications efforts. Activities are expected to be short-term in nature and funding is for one year or less. Activity selection is coordinated by the WCAHS leadership team. The Emerging Issues Program mobilizes academic expertise and engages community advocates to achieve breakthroughs in never or understudied areas of agricultural occupational health.
Do you know of a topic we should be working on? Let us know! Contact aghealth@ucdavis.edu