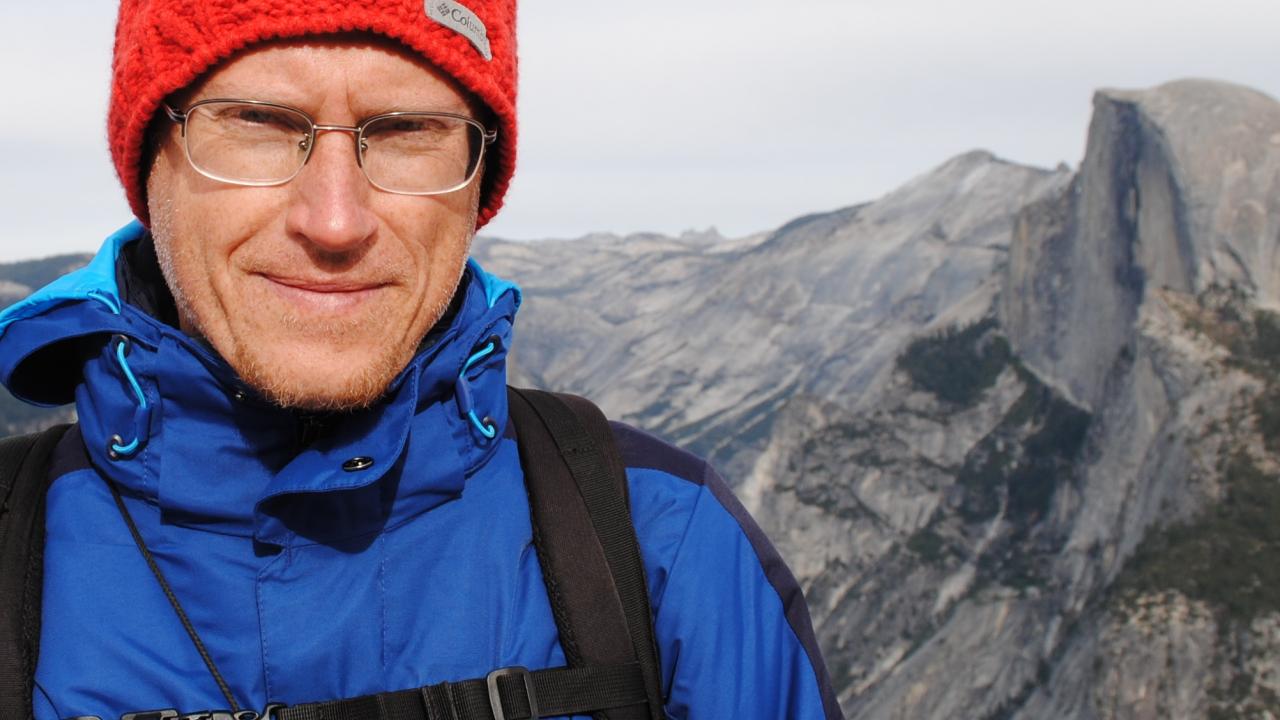 By Anthony Kalife
WCAHS welcomes Alvaro Medel-Herrero to its team of investigators. In a recent interview with Anthony Kalife, WCAHS' fall writing intern, Alvaro spoke about his research and working at UC Davis.
What is your educational background?
I studied in Madrid, Spain, at Pontifical University of Salamanca, and did my undergraduate studies in Sociology. In the beginning, I was interested in becoming a social worker. Social determinants of health and social issues in anthropology have always been very interesting to me. I received a PhD in social sciences at the Universidad Rey Juan Carlos in 2011.
What brought you to UC Davis?
My wife was offered a job in the School of Veterinary Medicine, where she is now an associate professor. As for myself, it took 2 1/2 years to get a work permit and begin my research here. I am lucky to have found a wonderful mentor, WCAHS Director Marc Schenker, who specializes in occupational public health and has guided me.
What are you currently working on?
Since I have arrived, I have been interested in the Latino population and the inequalities between them and other ethnic groups. More specifically, I have been studying kidney disease in the Latino population involved in agricultural work. Due to over-exhaustion and heat stroke, many workers suffer from this illness and other injuries.
I have also been studying causes for the recent increase in tuberculosis among this population. Since the financial crisis in 2008, more Latino workers have become impoverished and cases of tuberculosis have increased. My team and I are working to isolate the causes of this situation and find a solution.
What has been the biggest difference between conducting research in Spain versus in California?
It is similar. I have been using the same techniques here that I did in Spain. I am sitting in front of a computer most of the day like before, analyzing data. The topic I am studying here is different. I was studying psychiatric epidemiology back home, but I love the Latino focus in my current research.
Where do you see yourself in the next 10 years? Moving to a different focus or continuing the same project?
I love occupational public health. In Spain, I worked replacing long-stay psychiatric hospitals with community mental health services. In many parts of the world, including Spain, psychiatric hospitals have closed due to ethical concerns and patients are forced to find alternative resources by themselves to deal with their conditions.
Here, there are many public health issues involving inequalities within the Latino population. I am devoted to conducting similar studies to find new health outcomes.
As for my family, we are staying here in California. My wife has her permanent job, and together we bought a house 6 months ago. We both love the people in California,  visiting San Francisco, hiking, and seeing nature. Madrid is a big city, and, at times, I miss home. Davis is much smaller and different. However, we both are going to stay here and pursue our passions.