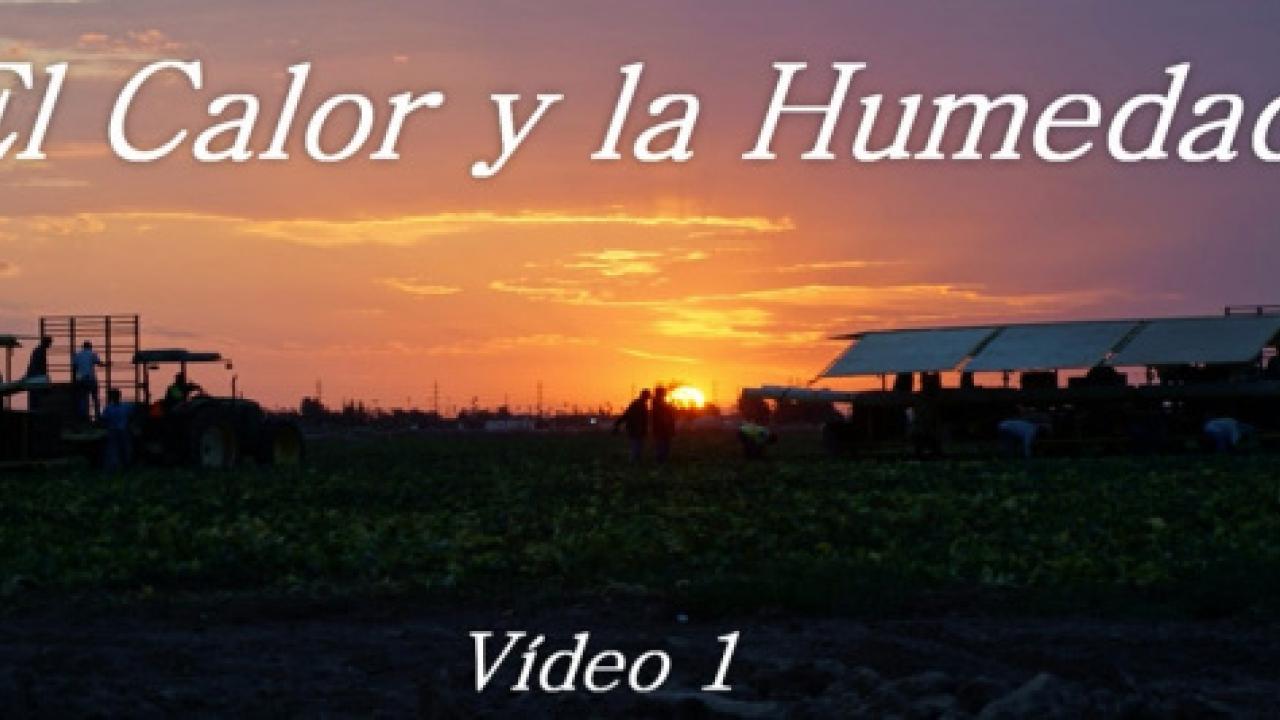 The California Heat Illness Prevention Study (CHIPS) is proud to present 4 new Spanish-language educational videos on:
           Heat and Humidity Index
           Importance of Water, Shade, and Rest
           Symptoms of Heat Illness
           What to Do In Case of an Emergency
The videos are each 2 to 3 minutes long and based on feedback from farm worker focus groups that said they would prefer watching short, informative videos on heat illness rather than receive written pamphlets.
The videos feature real farm workers and CHIPS staff acting out symptoms of heat illness, such as dizziness and fainting, while working in a field. The videos explain the first signs of heat illness and what to do, as well as the importance of drinking water instead of soda, energy drinks, coffee, and beer. Many workers are unaware that consuming these drinks to 'cool down' is actually counterproductive because they have high sugar levels and some drinks contain chemicals that give a false sense of energy (caffeine rush). The videos also explain what to do in an emergency.
At the end of each video, 3 short review questions are presented so viewers can review the information and supervisors can discuss the video with their workers.
Tags