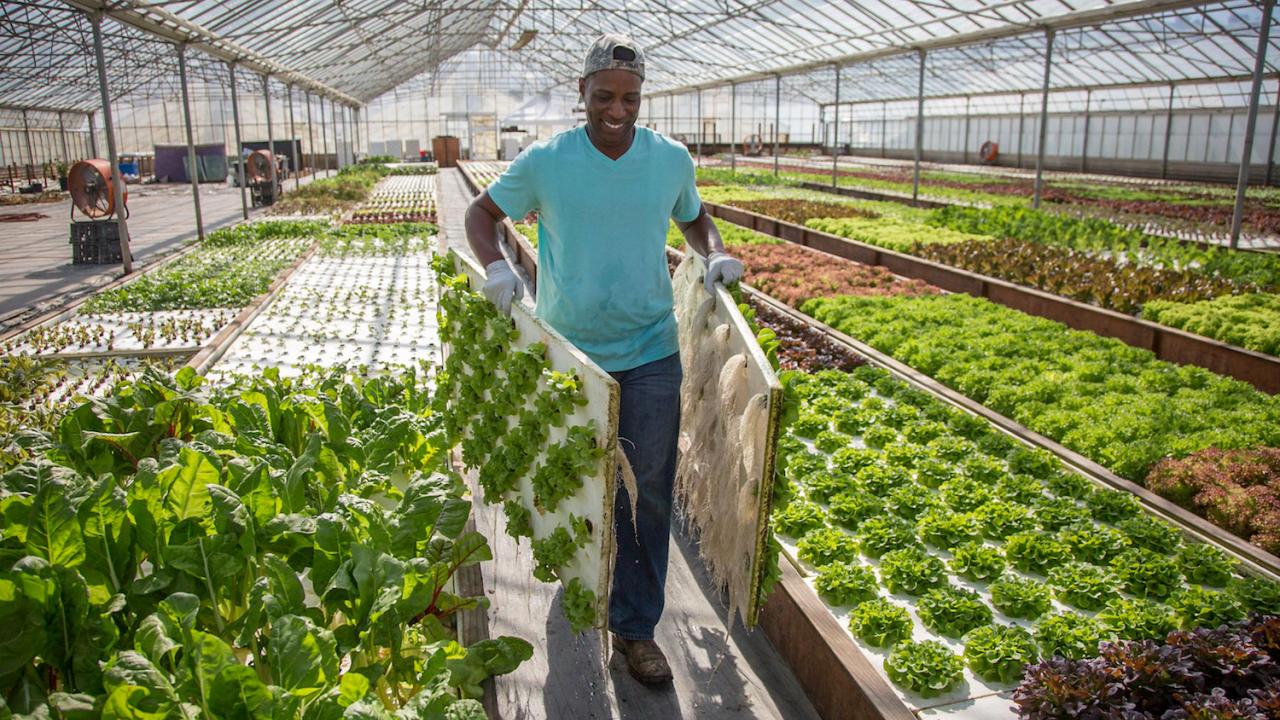 Finding viable employment and meaningful careers is a challenge for many of today's veterans returning home. It can be even more difficult if they are struggling with visible or invisible wounds of war, or both.
The Farmer Veteran Coalition (FVC) brings two of the country's biggest industries together—agriculture and military—to help veterans find jobs in farming, said Michael O'Gorman, FVC Executive Director. O'Gorman was the guest speaker for the WCAHS monthly seminar in October.
O'Gorman, who has over 40 years working in agriculture, started the FVC when he realized that many new veterans come from rural areas of the country and have some type of farming experience, either on a family farm or helping on a neighbors. He began FVC by using his farming connections to see if there was an interest in creating jobs on farms for returning veterans. The first meeting was held at a Santa Cruz area berry farm in 2007 and three mothers who had lost their sons in Iraq or Afghanistan attended.
Veteran farmers supported across the country
Today, FVC supports veterans in the food and farming community across the country. Seventy two percent of them have post 9/11 service and 57% have a disabled rating with the Veterans Administration. Common injuries are physical injury, traumatic brain injury, and post traumatic stress disorder.
FVC provides veteran members with career counseling, technical support, benefit guidance, legal assistance, and peer-to-peer support through its numerous partners and supporters, which include the Farm Credit Council, National Farmers Union, American Farm Bureau, AgrAbility, USDA, Newman's Own, Safeway, Clif Bar, and many more. 
Healing and comradeship
A major benefit of FVC is providing veterans with comradeship of talking to each other about common experiences and problems in farming.  Plus, many have had life experiences that a civilian cannot relate to; thus, FVC gives veterans a social support system.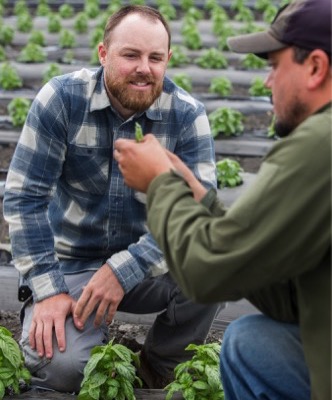 Veterans in farming were found to have reduced pain and medication use, a greater sense of purpose and ties to the community, improved vocational skills, and better reintegration into civilian life by Karen Besterman-Dahan, PhD, RD, of the Center for Innovation on Disability and Rehabilitation Research, James A. Haley Veterans Affairs Hospital, in Tampa, Florida. The full study, "Rooted in the Community: Assessing the Reintegration Impacts of Agriculture in Rural Veterans" is available in the Archives of Physical Medicine and Rehabilitation.
Job and financial help
FVC also provides veterans with the opportunity to apply for job internships and monetary awards for the purchase of equipment, systems, or animals to help set up farm operations.
The FVC Farmer Veteran Fellowship has given away $1.5 million since 2011. An example is Marine Corps Reserve veteran Joshua Nelson who was able to quadruple his number of bee hives and buy 15 new hive-top commercial feeders for his Patriot Bee Company with his award.
Challenges faced
When asked how WCAHS could work with FVC, O'Gorman said that farm safety is a special concern for those new to farming or those coming back to it after an extended leave. Even experienced farmers may be using older, less safe equipment. Also, it can be difficult when small farmers are required to do so many different tasks by themselves.
O'Gorman pointed out that all farmers also face the potential of crop set-backs or failure, but veterans may be especially susceptible to disappointment or depression if they are also grappling with mental and physical injuries.
WCAHS looks forward to finding an opportunity to conduct a webinar(s) with FVC and CalAgrAbility, a WCAHS collaborator, in the future on agricultural health and safety.