WCAHS Participates in Knights Landing Health Fair
Located approximately 25 miles northwest of Sacramento, Knights Landing is home to a large Hispanic/Latino population that works in agriculture. This past October, WCAHS participated in a community health fair held at the Knights Landing United Methodist church. Many different organizations, including WCAHS, set up tents and booths in the church courtyard to provide free health and safety information as well as basic health screenings.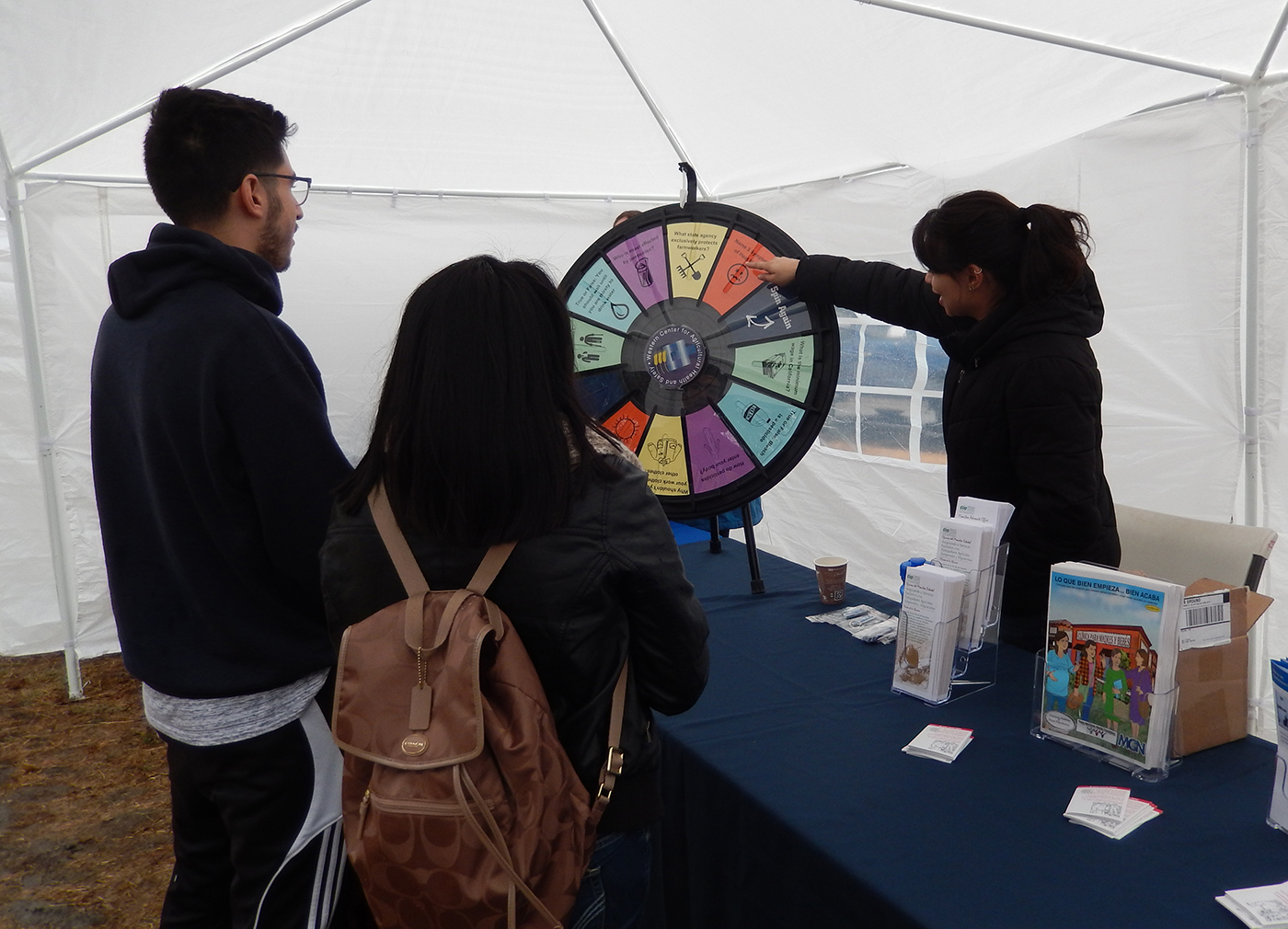 WCAHS Outreach Educational Specialists, Teresa Andrews, and Leslie Olivares handed out brochures that included information on heat illness prevention, pesticide safety, workers' rights and other useful resources. They brought a roulette wheel that participants could spin to win prizes, such as water bottles, thermometers, and flashlights, for answering questions correctly about the topics reviewed. WCAHS Associate Director Kent Pinkerton was present as well.
About the event, Olivares said, "I personally really enjoy going to these types of events. I think that the resources that we provide to farmworkers are incredibly important, and I enjoy being the bridge between the community and the information."
The fair was organized by UC Davis graduate students and the Knights Landing One Health Center with the support and collaboration of the church community. The One Health Center is a UC Davis student-run clinic where student volunteers provide human and veterinary medical services and advice for the community.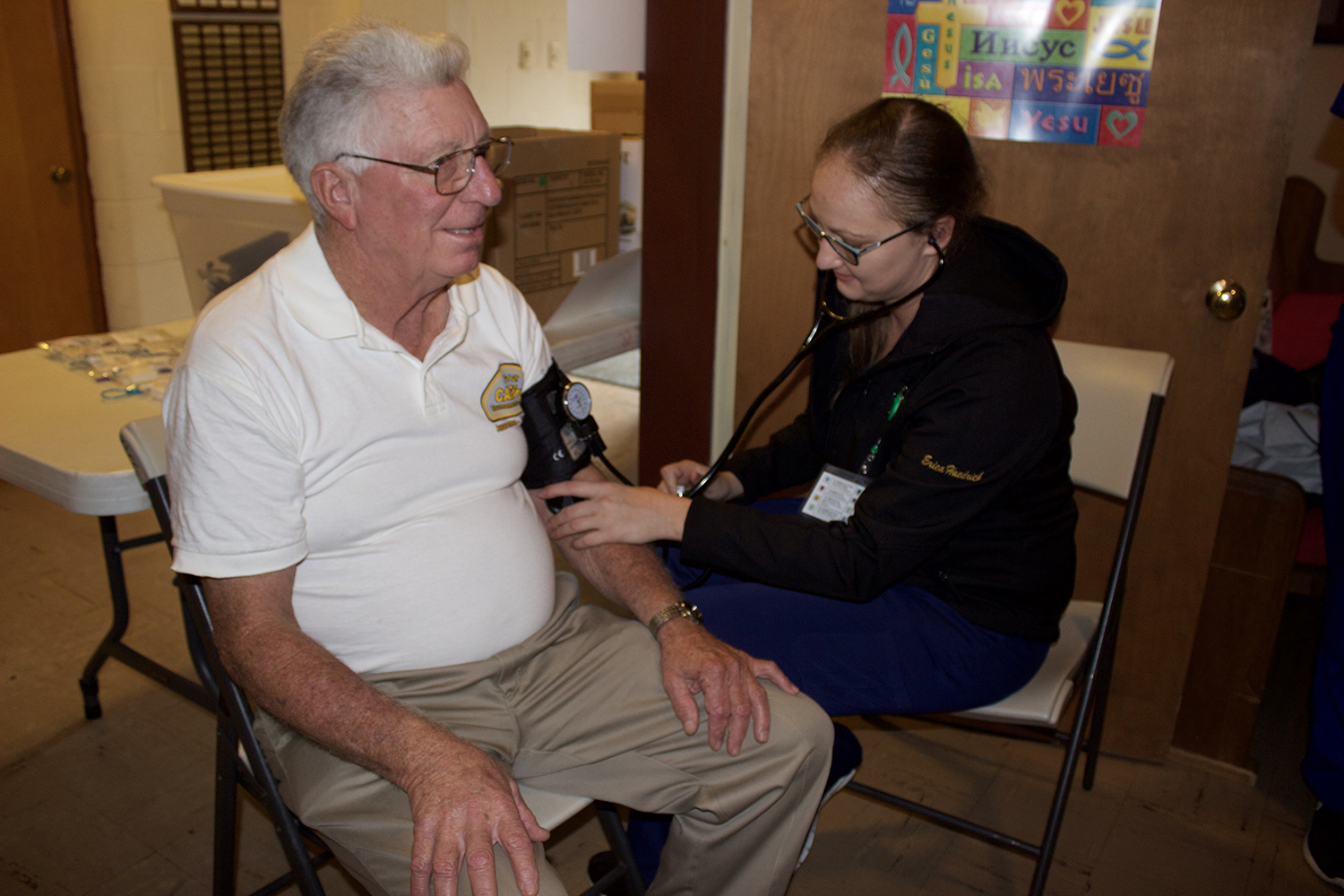 One Health Center volunteers offered free check-ups for blood pressure and flu shots during the event. Other organizations with booths included the California Environmental Protection agency with the Department of Pesticide Regulation, and the Yolo-Solano Air Quality Management District.
The church donated food for all the participants and presenters. They really wanted people to feel welcome and set up tables with colorful table clothes decorated with vases full of flowers. The event embraced the diversity of the community, and the food was a reflection of this fact. Lunch included Korean barbecue, tamales, chocolate chip cookies and more. The organizers did not forget about the children and set up an area with tables in which they could craft or read a book. The day may have been rainy and gloomy, but it did not affect the enthusiasm of all of those who participated in this event.
Tags