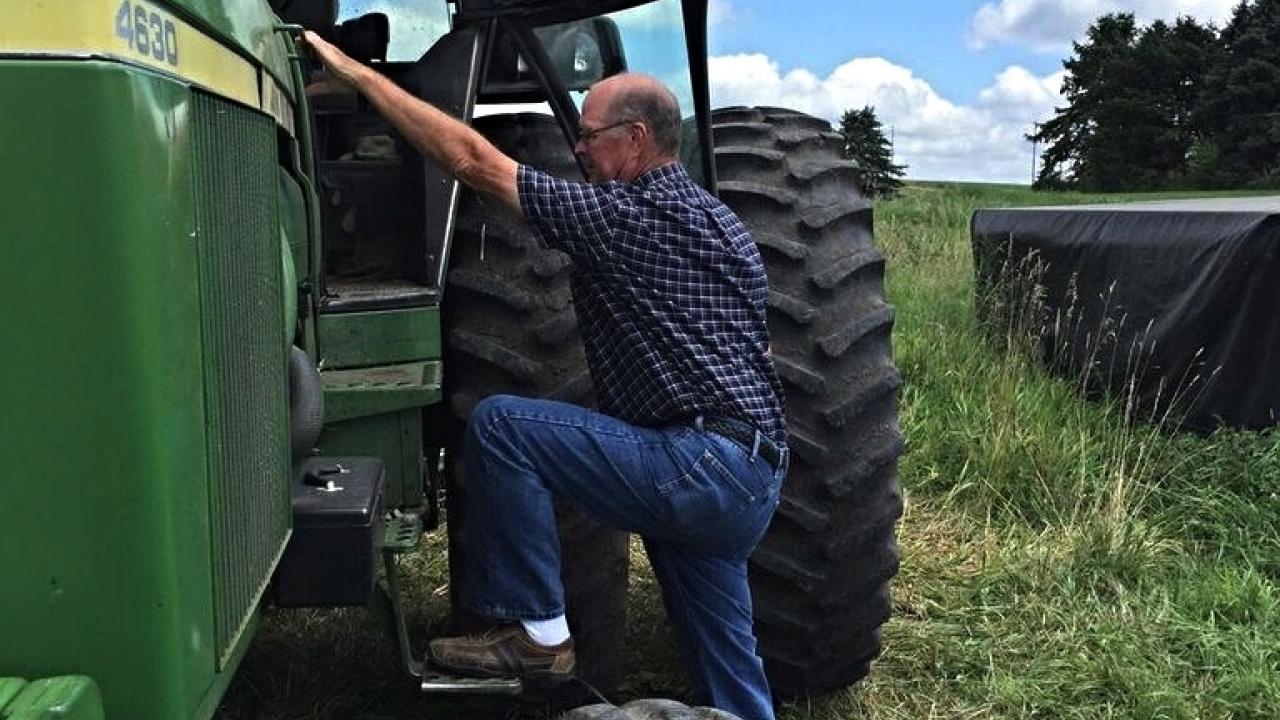 by Dr. Marc Schenker
Programs that keep agricultural workers healthy, safe, and productive are coming under scrutiny and may even be eliminated with the president's proposed budget.
A devastating 40% or greater cut is proposed for the National Institute for Occupational Safety and Health (NIOSH), which funds the Agriculture, Forestry, and Fishing Program. This cut would eliminate funding of all NIOSH-sponsored university research and training to prevent agricultural illness and injury on the job, such as done by the Western Center for Agricultural Health and Safety (WCAHS) at UC Davis.
Why is a funding cut for NIOSH a threat to the health and safety of the agricultural workforce?
Workers in the agriculture, forestry, and fishing industries are up to 32 times more likely to die on the job than workers in other industries. In addition, agricultural injuries cost the U.S. an estimated $7.6 billion in medical and lost productivity costs.
WCAHS works closely with major agricultural industries and conducts research to understand related health risks, develop and evaluate interventions, and build capacity to address health and safety needs of agricultural businesses and communities. Without the Agriculture, Forestry, and Fishing Program, research on agricultural health and safety would diminish, impacting rates of accidents and injuries.
Why is the Western Center for Agricultural Health and Safety important to maintain for US agriculture?
WCAHS conducts research and educational outreach specifically tailored to address occupational health and safety problems facing western U.S. farmers and farmworkers in the states of Arizona, California, Hawaii, and Nevada. For example, WCAHS has been at the forefront of understanding the physiological impacts of agricultural work in hot climates and the techniques to effectively teach farmers and farmworkers how to prevent heat illness in the field.
Special emphasis has been on ergonomics, disease prevention, and air quality. Wherever possible, outreach and education is designed to fit the needs of the farming communities in the region, taking into consideration cultural, economic, educational, and lingual factors.
University based programs, like WCAHS, would be difficult to replicate in the private sector, especially in areas of furthering the health and productivity of farmers and farmworkers, many of whom are economically and socially disadvantaged.
What is being done about the proposed funding cut?
WCAHS is currently working with the other 11 national Agricultural Centers to garner support for NIOSH and let Congress know why protecting and promoting the health and safety of agricultural workers is so important. We urge our stakeholders to do the same.
We are pleased that 20 senators and 51 representatives have signed "dear colleague" letters supporting full funding of NIOSH. But they, and all other members of Congress, need to hear from you urgently. Here is a copy of the Senate letter and here is the House letter.
Thank you!
Marc Schenker, MD, MPH
WCAHS Director
---
Photo provided by the Central States Center for Agricultural Safety and Health (CS-CASH)