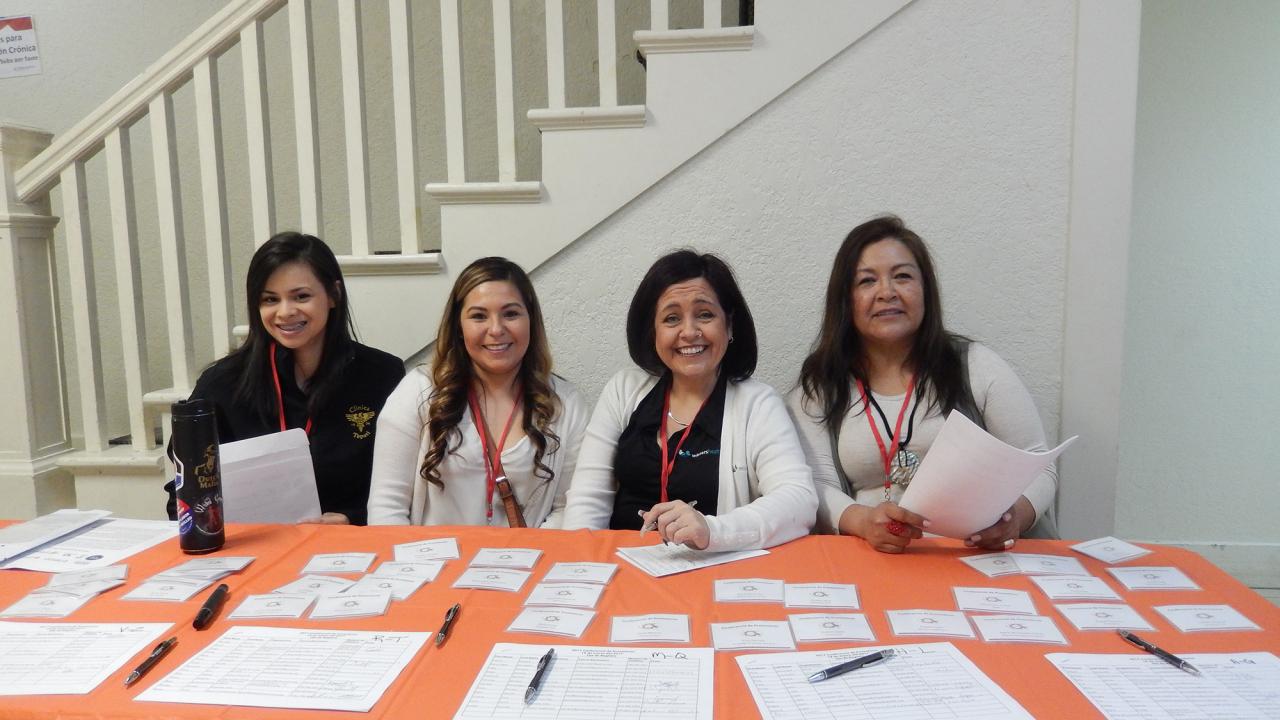 For the past four years, representatives from different organizations located in Yolo County have come together to organize an Annual Promotores Conference. This event is always free and conducted in Spanish, and it is open to anyone interested in learning about community issues such as labor rights, child development, health and wellbeing, domestic violence and others based on what participants are interested in. The event is a great resource for community leaders and educators to gain valuable knowledge to bring back to their communities.
The History of Promotores as Advocates for Community Wellbeing
The literal translation of the word "promotores" in English is "promoters" but promotores do much more. The terms promotora (female) or promotor (male) are used in the Latino community to describe a community member who promotes health and wellness through education by disseminating educational material and/or by being an educator themselves. Historically, promotores have been women in the community who volunteer their time, but over the years more men have become involved in this type of work. Promotores are usually prominent members of the community that have taken on a leadership role in improving the overall wellbeing of their community.
Promotora Leadership in Yolo, California
The work of promotores continues to be important in the Latino community, and over the years promotores have increased in number and become organized into networks that share information and resources with the common goal of improving community wellbeing. Here in Yolo, CA we have a network of promotores that has been led by Hermenejildo Varela, a health educator working for Dignity Health in Woodland, CA. He brought together representatives from various organizations and non-profit groups to create the Network of Promotoras and Community Health Workers in Yolo, and collectively they have worked together to organize the Annual Promotores Conference.
Register for This Year's Promotores Conference by February 23rd
At WCAHS we are happy to be a part of the conference organizing committee for the second year in a row, and we hope to continue to be a part of the Network of Promotoras and Community Health Workers in Yolo for many years to come. The 5th Annual Promotores Conference was organized by representatives from Dignity Health, Vision y Compromiso, Planned Parenthood, CalAgrAbility, CommuniCare Health Centers, Winters Healthcare, Empower Yolo, WCAHS, Community Medical Centers, and Yolo County Children's Alliance. Don't forget to register before February 23rd, and we hope to see you there!