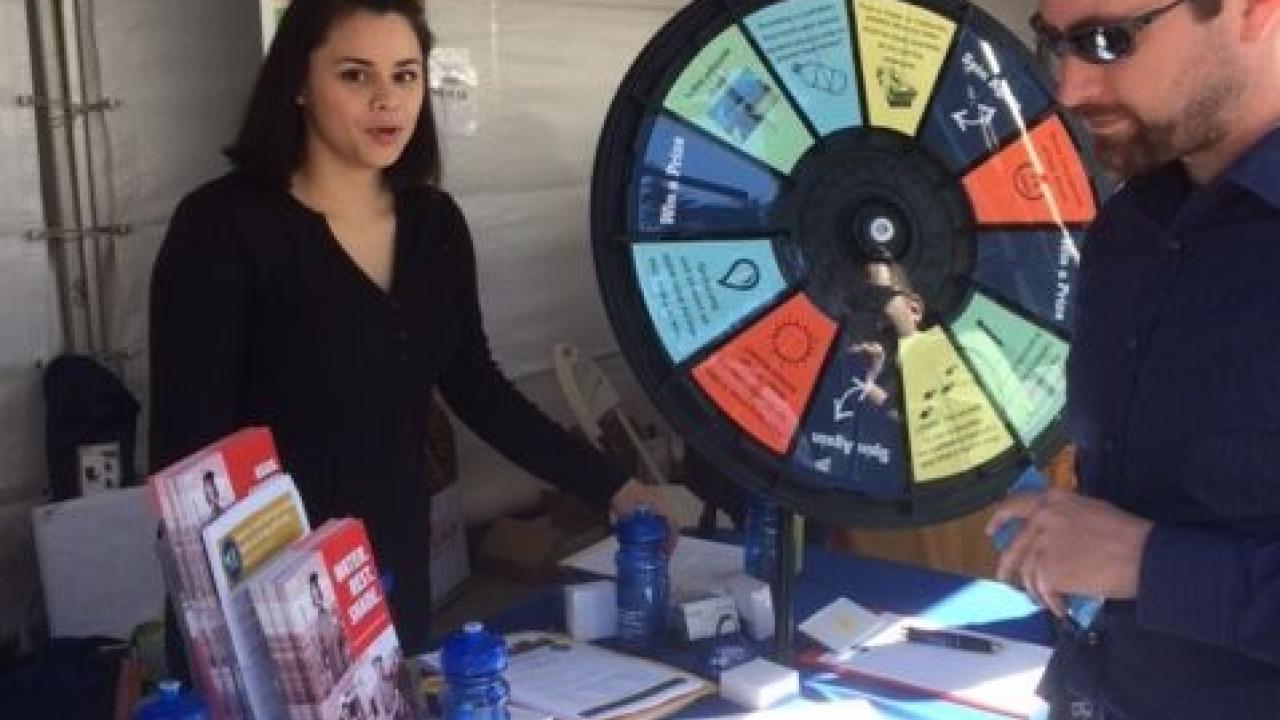 WCAHS celebrated California Ag Day 2016 at the State Capitol on March 16th. California Ag Day is an annual event that celebrates the amazing diversity and productivity of California agriculture and the people who work in it. 
Over 40 exhibitors involved with all facets of state agriculture, including WCAHS Education and Outreach Specialist Teresa Andrews and Junior Specialist Leslie Olivares, set up tables on the west steps of the Capitol for the public to visit.  They brought the popular WCAHS prize wheel that focused on heat illness prevention, which is an especially relevant concern for farm workers and others spending long periods of time working outdoors in California.
Children as well as adults were eager to spin the wheel to test their knowledge and win a prize.