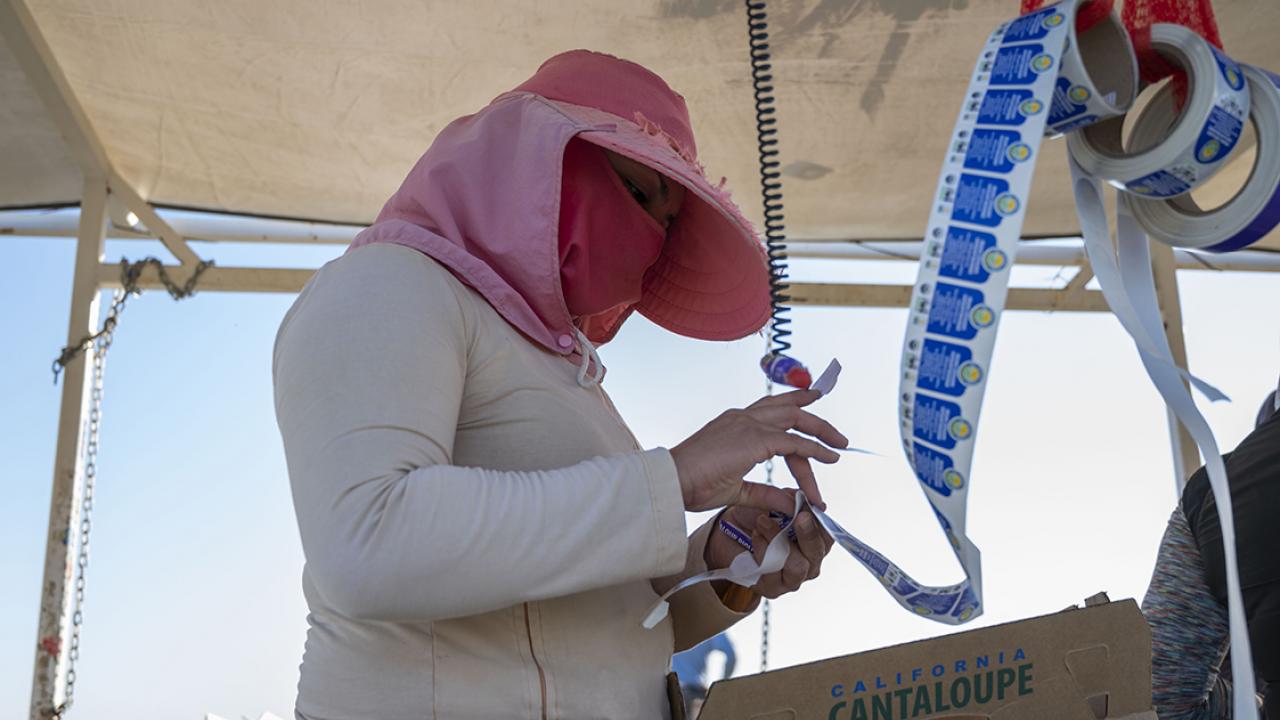 As COVID-19 cases continue to rise in the United States, the use of cloth masks are recommended as part of a 3-pronged approach, in conjunction with physical distancing and hand washing, to help reduce the spread of the virus.
While surgical masks and respirators are being reserved for medical workers, cloth face coverings or homemade masks are recommended for everyone else. But what do they actually do and why should we wear them?
Why Should Cloth Face Coverings be Worn?
Sometimes those infected with COVID-19 don't know they have the virus. Since it takes 2–14 days for symptoms to appear, a person can be contagious even though they don't have symptoms yet (otherwise known as "pre-symptomatic").
Additionally, the CDC estimates that 40% of all COVID-19 infections are asymptomatic, which means some people never develop symptoms, but are still infected and contagious.
People are encouraged, and in many places required, to wear cloth face coverings to protect others in case they have the virus but don't know it.
What Do Cloth Face Coverings Do?
COVID-19 spreads from person to person when someone with the virus breathes, talks, coughs, or sneezes, and expels droplets or particles of water (which contain the virus) into the air or onto nearby surfaces. Particles range in size from large droplets—which are heavy and tend to fall to the ground quickly—to small "aerosols"—which are lighter, move with the wind, and can stay suspended in the air anywhere between one minute to 16 hours or more. (Source)
How long these aerosols stay in the air and how far they travel depends on the size of the particle and the environment. For example, there are differences between indoor spaces with and without ventilation and outdoor spaces, where temperature, light, humidity, and wind can affect particle movement. (Source)
When worn over the mouth and nose, cloth face coverings reduce the number and the distance of respiratory droplets that could travel from one person to another, thus minimizing exposure for others.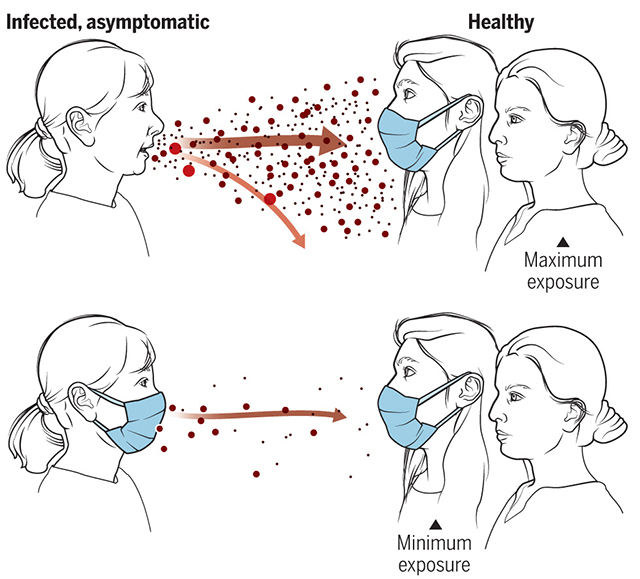 What Cloth Face Coverings Don't Do
Cloth face coverings reduce how far respiratory droplets travel, but they do not filter air as effectively as a certified respirator. They are not considered Personal Protective Equipment (PPE) because they may not protect the wearer, but they do protect others.  
How to Maximize the Effectiveness of Cloth Face Coverings
Cloth face coverings can be homemade or purchased, but not all cloth face coverings are created equal. A person's actions while wearing one can affect how well they prevent the spread of COVID-19.
Physical Distancing and Hygiene
The FDA and CDC recommend that, in addition to wearing a cloth face covering, people should:
Maintain a distance of at least 6 feet from others.
Wash their hands with soap and water for at least 20 seconds or use an alcohol-based hand sanitizer with at least 60% alcohol before putting on, touching, or removing cloth face coverings. When removing, avoid touching the outside of the cloth face covering. 
Sneeze or cough into their elbow or a tissue and immediately wash their hands.
Fabric
According to the World Health Organization (WHO), homemade masks should have at least three layers of tightly woven fabric, such as cotton or a cotton-blend, that can withstand warm or hot temperatures for washing. If the fabric looks worn out, throw out the face covering.
Fit
To ensure that the wearer avoids touching their face when wearing a cloth face covering, the CDC Agricultural Employer Checklist (page 10) and the FDA recommend that face coverings:
Be secured with ear loops or ties
Cover the nose and below the chin
Fit snugly, but comfortably, against the sides of the face
Allow for breathing without restriction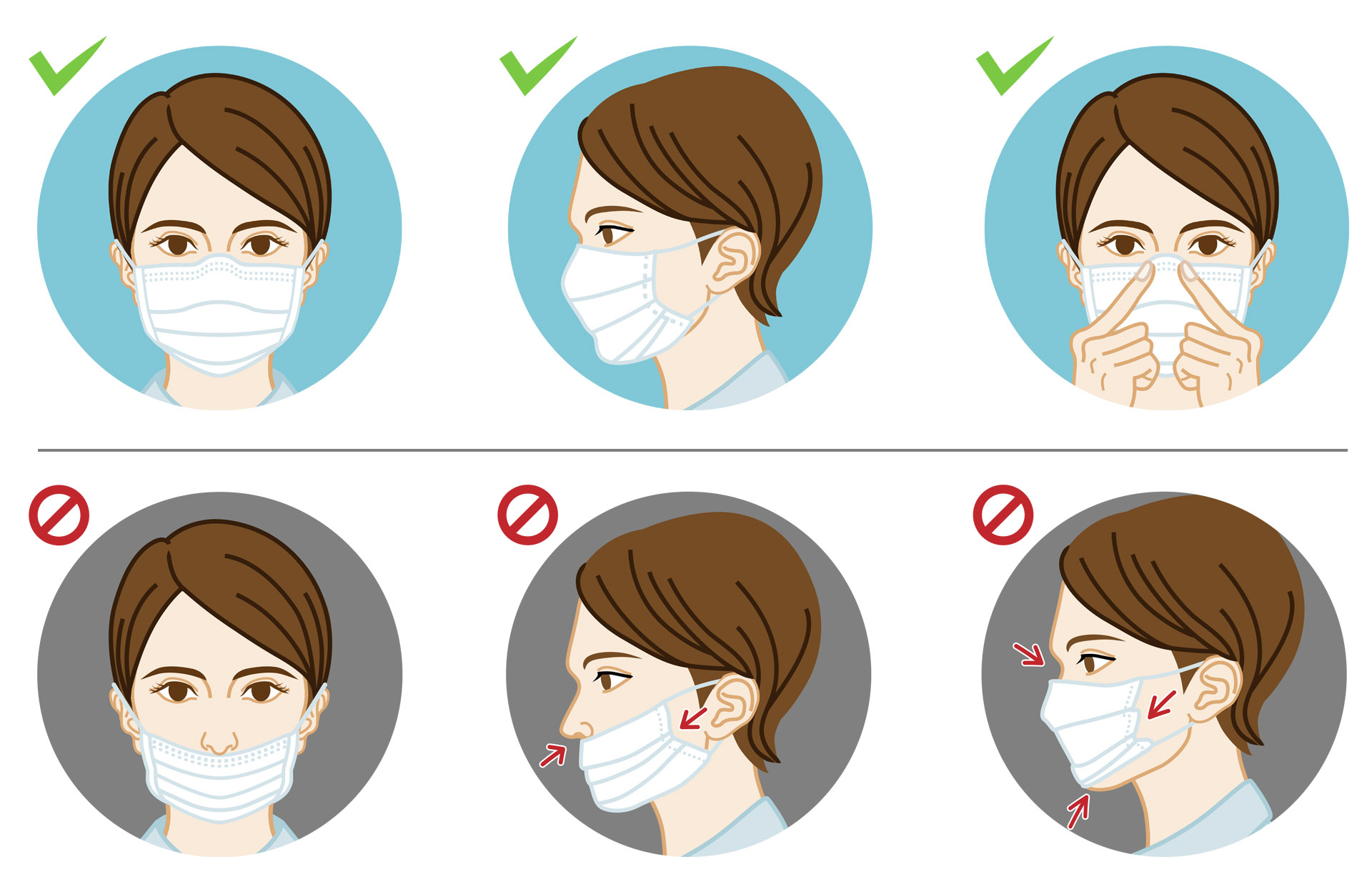 Clean
The CDC recommends that cloth face coverings be washed after each use either on the warmest water setting in the washing machine with laundry detergent or washed by hand with a bleach solution. Face coverings can be dried on the highest heat setting in the dryer or air dried outside. 
Additional Considerations for the Agricultural Workplace
Some type of cloth face covering is strongly recommended for all workers. The use of cloth face coverings in the workplace does not replace the need for other control measures, such as implementing at least 6 feet of physical distance between workers, hand washing, and increased cleaning and disinfection protocols. When 6 feet of distance is not possible, the addition of physical partitions or barriers is recommended. (Source)
Important rules of thumb:
---
This article is based on the Worker Occupational Safety and Health Training and Education Program (WOSHTEP) administered by the Commission on Health and Safety and Workers' Compensation in the California Department of Industrial Relations through interagency agreements with the Labor Occupational Health Program at the University of California, Berkeley; the Western Center for Agricultural Health and Safety at the University of California, Davis; and the Labor Occupational Safety and Health Program at the University of California, Los Angeles.
Tags