WCAHS Education and Outreach Expands
WCAHS Education and Outreach received a five-fold increase in funding with the 2016-2021 grant renewal and is putting these new resources to good use.  From October 2016 to April 2017, over 650 individuals were reached through WCAHS related educational events.  Audiences included farmers, farmworkers, farm labor contractors, extension staff, promotores, academics, policy makers, non-profit organizations, and the general public.  
New staff has been added to the Education and Outreach team, and a concerted effort has been made to boost WCAHS communications with Facebook pages in Spanish and English as well as a redesigned web site.   
"I would like WCAHS to be a go-to-place for information on health and safety in agriculture for the local and regional area."  - Dr. Stephen McCurdy, Director of WCAHS Education and Outreach
Highlights of recent work include WCAHS taking part in two large international and national conferences. On March 2nd and 3rd, WCAHS co-sponsored the Migrant Labor and Global Health Conference at UC Davis (see related story). This conference brought together a multidisciplinary group of international scholars and experts to discuss issues related to labor, migration, and occupational health. 
Later in March, WCAHS participated in the 2017 AgSafe Conference held in Monterey. Teresa Andrews, WCAHS Education and Outreach Specialist, led two trainings, one in English and the other in Spanish, to assist growers, farm labor contractors, and safety officers identify and control occupational risks.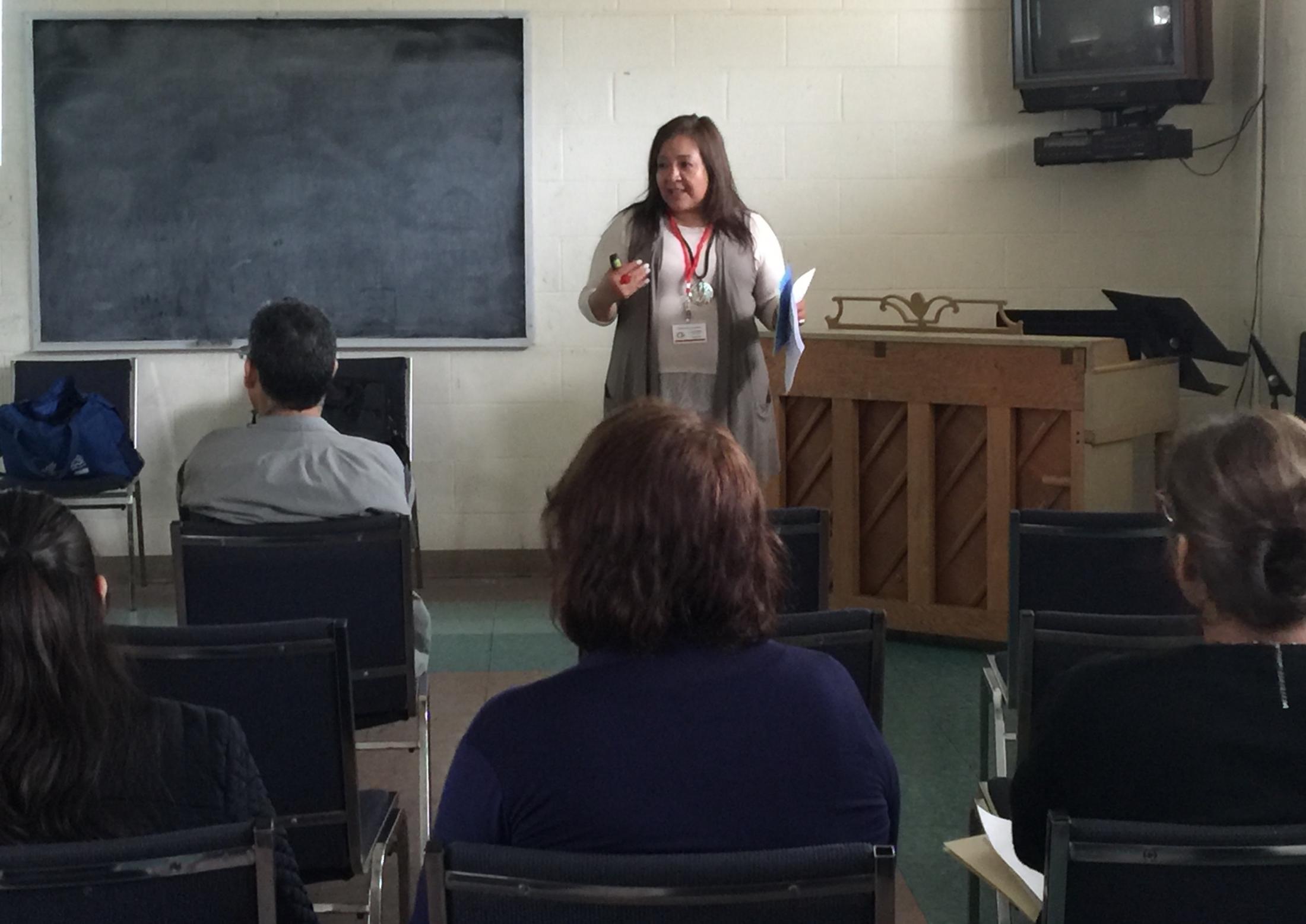 In partnership with UC Cooperative Extension, WCAHS recently taught Hmong-American farmers working small farms how to read pesticide labels for correct and safe application.
WCAHS also sponsored a conference for promotores in Woodland that covered the topics of worker rights, leadership, and self-care.
This spring, with the help of new hire Isabel Flores Garcia and Leslie Olivares, the WCAHS outreach team will bring information about heat illness prevention and pesticide safety to farmworkers and their families living at three migrant camps in Davis and Dixon. In addition, WCAHS is offering free OSHA-compliant train-the-trainer events on heat illness prevention in Modesto, Woodland, and Salinas for farmers, crew leaders, farm labor contractors, safety officers and other interested persons.
Outreach events and free training materials on heat illness, injury and illness prevention, and dairy safety in English and Spanish are available on the WCAHS website.