What is heat illness and what are the occupational health and safety risks?
Heat illness—including heat exhaustion and heat stroke—occurs when the body's temperature rises too high and can include symptoms such as headaches, dizziness, cramps, fainting, rapid heartbeat, and disorientation. The body's inability to regulate its temperature due to heat stroke can result in damage to the brain, nervous system, and kidneys, and death.
Heat-related illnesses and deaths are preventable; however, the CDC reports that every year, more than 600 people are killed by extreme heat in the U.S. For people working in agriculture, whose work is mostly outdoors and physically demanding, the risk of heat illness and death increases during the summer when temperatures and humidity are high.
How can employers reduce the risk of heat illness and what are workers' rights?
A federal heat standard is not yet in effect, but the state of California requires that all employers comply with the Cal/OSHA Heat Illness Prevention Standard (§3395) and train their employees about prevention methods.
Employers must:
Allow time for workers to acclimatize to high temperatures
Provide at least one quart of cool fresh water per hour per worker
Provide rest and shade whenever temperatures exceed 80°F
Respond promptly to symptoms of possible heat illness, and take immediate action to protect workers, including obtaining emergency medical care
What topics are covered in the WCAHS Heat Illness Prevention training?
Our trainings incorporate participatory adult education methods, encourage critical thinking to solve challenges, and provide important background information to understand the impact of heat on human health.
Trainings are tailored to the needs and priorities of our audiences, including: farmers/supervisors, promotores/community leaders, and farmworkers.
Topics include:
Signs and symptoms of heat illness and how it affects health
Practical ways to reduce the risk of heat illness and solutions for providing water and shade
Proper hydration and the difference between water and energy drinks, coffee, and alcohol
Elements of an effective heat illness prevention program
For farmers/supervisors: support for Cal/OSHA §3395 compliance
For community leaders/farmworkers: explanation of workers' rights under the law
---
Resources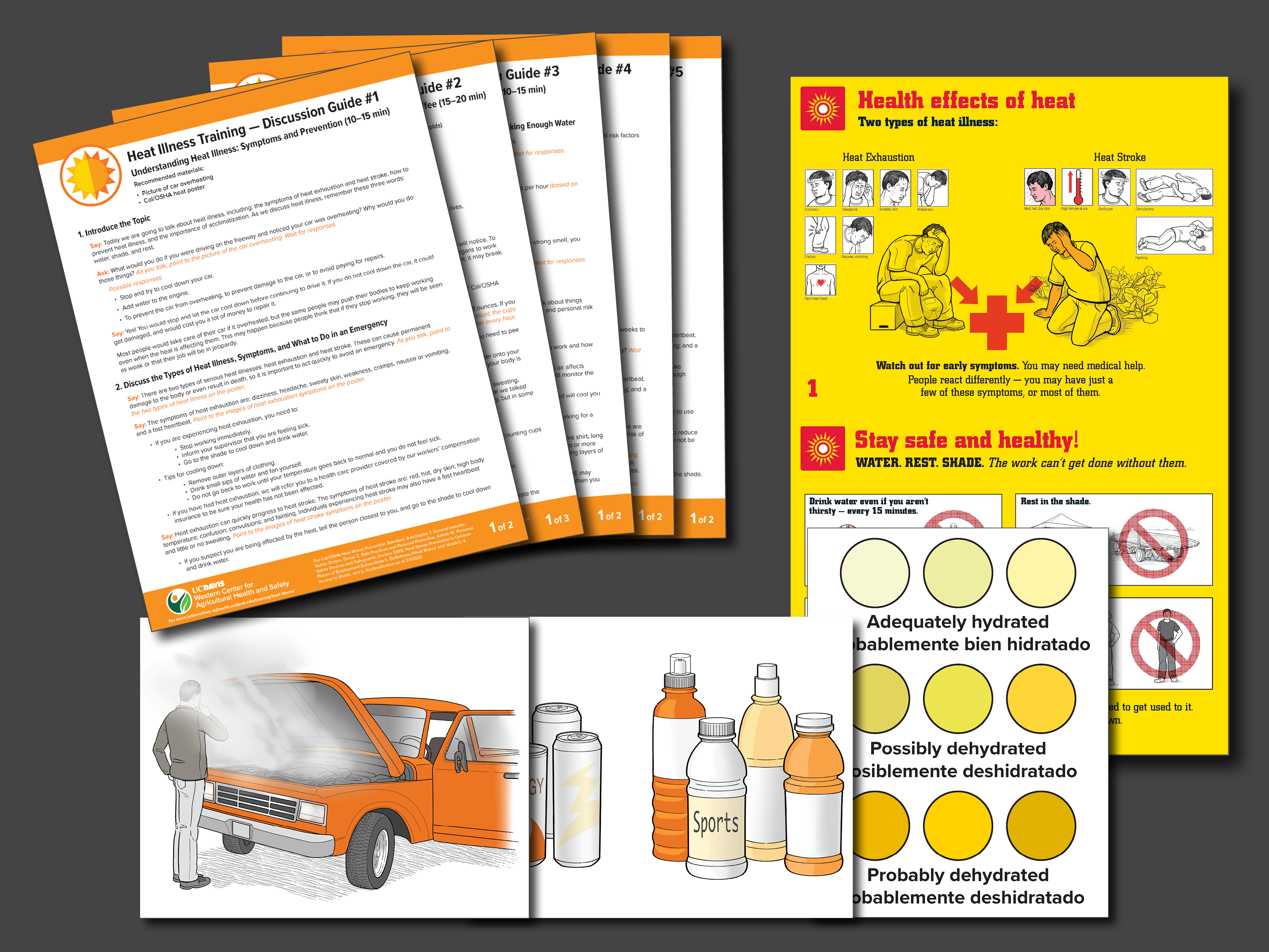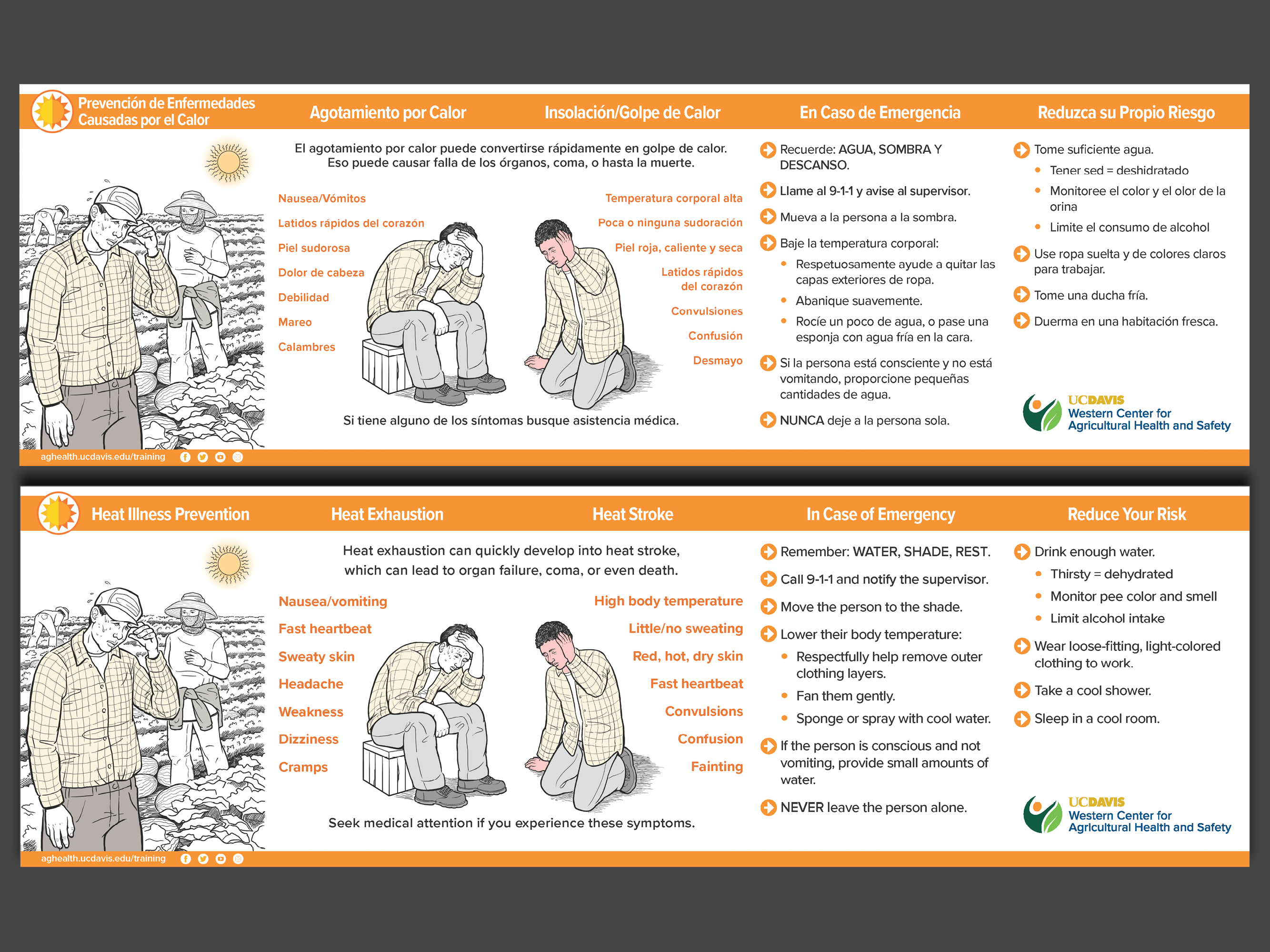 Tags