How do wildfires affect the health and safety of people in agriculture?
Farmers and farmworkers are at a greater risk for exposure to wildfire smoke, ash, and chemical residue due to their work outdoors and long shifts, both during an active fire as well as during cleanup and recovery. Due to the nature of agricultural work, it is difficult for farmers and farmworkers to stop working due to wildfires. Lost workdays and the potential destruction of crops can have an economic effect on both farmers and workers.
Regardless of their proximity to wildfires, agricultural workers can struggle with stress and other mental health issues related to the effects of wildfires. Income, access to healthcare, and immigration concerns increase the vulnerability of the farmworker population.
When a wildfire occurs, what protections and information are employers required to provide to employees?
The newly adopted regulation §5141.1 "Protection from Wildfire Smoke," which went into effect on July 29, 2019, uses the local air quality index (AQI) for PM2.5 to determine when worker protections are needed.
If employers reasonably anticipate that employees may be exposed to wildfire smoke, they must:
Monitor the Air Quality Index (AQI) for PM2.5
Provide training to workers, including how to determine AQI, identify health effects of wildfire smoke exposure, and how to use NIOSH-approved respirators
Establish worker protection procedures, including a plan to reduce worker exposure to wildfire smoke
Communicate the above workplace procedures to staff and employees
What is included in the wildfire smoke safety training and resources provided by WCAHS?
WCAHS provides safety resources on wildfire smoke for both employers and employees. An employer checklist outlining the above action items is available in English and Spanish. For training purposes, a double-sided poster and accompanying discussion guide are available in English and Spanish and are useful tools for tailgate trainings and safety reminders in the workplace.
WCAHS offers trainings for agricultural employers and employees that provide a more comprehensive and in-depth review of the health effects of wildfire smoke exposure, worker protection procedures, and more.
---
Resources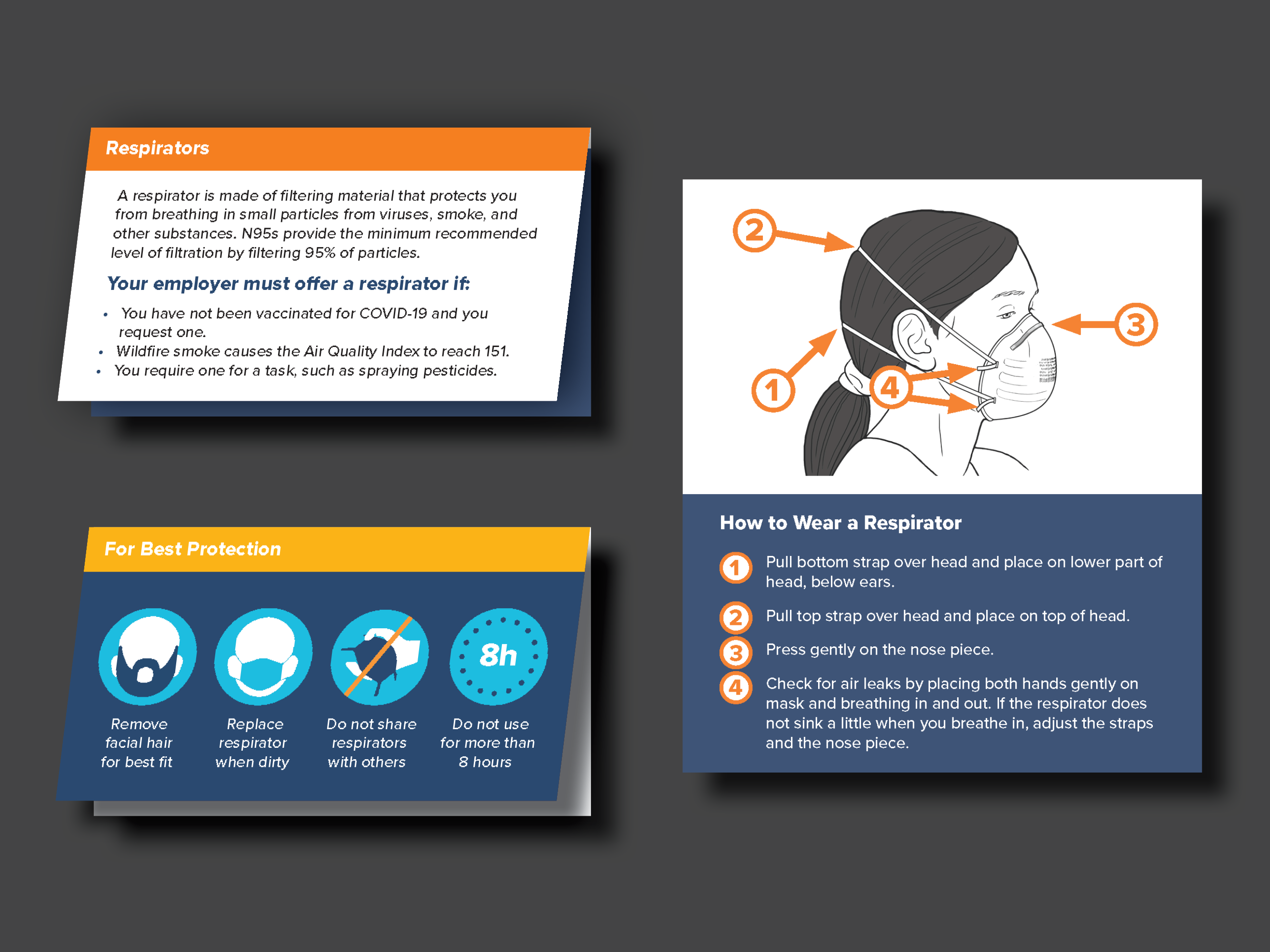 Tags